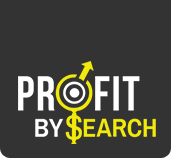 New York, NY (PRWEB) April 21, 2014
Profit By Search is a leading Search Engine Optimization (SEO) company from India, As part of their ongoing education series where each week they discuss new factors contributing to a website's SEO success, this week's discussion was focused on Google's move to offering better rankings to secured sites.
"Google would not comment on this at this time, but as we know from the SMX West show, Matt Cutts himself said he would love to see Google reward web sites that deploy better security. Although back then, he said it was his personal opinion and not everyone within Google agreed with him at this point," said a spokesperson.
About Profit By Search:
Profit By Search, India's #1 SEO Company is the search arm of ONS Interactive Solutions Pvt Ltd and is India's #1 SEO & PPC Company. Profit By Search specializes in ensuring that small & medium businesses gets prominently displayed in search results of leading search engines like Google, Yahoo!, Bing and more, to help small & medium enterprises connect with customers searching for what they offer on their website.
For more information about their SEO & PPC services, please visit http://www.profitbysearch.com or call Alok Kumar at (888) 322-7617.