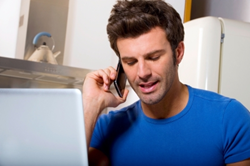 We're including ownership of new construction homes in the North Florida market that are sold as an investment to continue to long-term wealth building
Miami, FL (PRWEB) January 30, 2015
American investors who are unhappy with the national average returns of 3% through stocks and bonds can now take part in the new program at the JWB Real Estate Capital company. A profit program for real estate investors is now in place for the rest of 2015 that provides a high return and is explained at http://www.jwbrealestatecapital.com/investments.
New pathways of building monthly income for investment clients have been explored at the JWB company this year that have helped put into place the 12% program. While some investors only achieve a 6% return through real estate, JWB has taken appropriate steps to continue increasing returns on investment for its clients.
"We're including ownership of new construction homes in the North Florida market that are sold as an investment to continue to long-term wealth building," said one JWB rep.
The profits on rental homes that are achieved through the JWB company are now collected monthly. A professional approach to management is now included for every home in the rental network. This means that property managers take part in all of the behind-the-scenes activities normally managed by individual investors.
"All income-earning properties that are included for investors to access this year come with property management as well as a tenant lease agreement," said the rep.
The JWB company has released a new video on its website that details new facts concerning the Jacksonville market in 2015. This video can be access from mobile or regular connected Internet devices on the web at http://www.jwbrealestatecapital.com/jacksonville-real-estate-market-2-new-facts.
About JWBRealEstateCapital.com
The JWBRealEstateCapital.com company has created its American investing platform that provides affordable turnkey houses to clients. The company invests in more than 300 houses that are found in the North Florida market. The JWBRealEstateCapital.com company manages day-to-day operations for all investors to make out-of-state investment solutions accessible to more retirees and young adults.