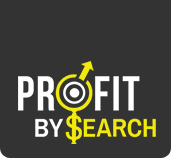 We have worked for many online businesses and made sure that the websites keep ranking better and better with every move
New York (PRWEB) March 07, 2014
The number one SEO company in India, Profit By Search is known for its excellent SEO and all other online marketing services. The company has a team of experts who have been in the industry for a long time now and have worked for many international websites from in and outside the country. Profit By Search is known for its all-white hat methods that they apply for all websites in order to make sure that no website suffer penalties on major search engines. Recently, Profit By Search was assigned the digital duties for Delta Van Lines, Canada state to state moving company.
Profit by Search, under their contract with Delta Van Lines will be looking after their (SEO) Search Engine Optimization campaigns on all major search engines and make sure that all the keywords rank higher in the respective SERPs (Search Engine Result Pages). Profit By Search will be short-listing a set of keywords and target the pages accordingly. "We have worked for many online businesses and made sure that the websites keep ranking better and better with every move.", said Abhinav Girdhar, CEO at Profit By Search.
Delta Van Lines, a specialist in long distance moving, pack and move all goods from toys to cars. "Our goal is to help you move safely. We do not leave a single stone unturned in our efforts to ensure the same. We take time to understand your requirements before jumping on the move. By finding out the smallest of elements that may cause concern at any point of the move, we ensure to eliminate even the slightest possibility of inconvenience or trouble to you before, during and after the move," said a spokesperson from Delta Van Lines.
About Profit By Search:
Profit By Search is the search arm of ONS Interactive Solutions Pvt Ltd and is India's #1 SEO & PPC Company. Profit By Search specializes in ensuring that small and medium businesses get prominently displayed in search results of leading search engines like Google, Yahoo!, Bing and more, to help small & medium enterprises connect with customers searching for what they offer on their website.
For more information about their SEO & PPC services, please visit http://www.profitbysearch.com/ or call Alok Kumar at (888) 322-7617.