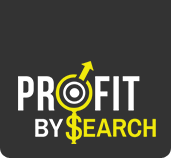 Beating what's around him will give him an SEO boost by delivering reduced SERP bounce behaviour.
New York (PRWEB) July 23, 2014
#1 SEO company in India, Profit By Search is known for providing excellent internet marketing services that includes SEO (Search Engine Optimization), PPC (Pay Per Click), link building, email marketing and other such services. The company employs a team of experts that has been working in the industry since the concept of SEO came into existence. To keep up with the competition in the industry and maintain the quality of its services, the company holds discussions regarding the latest trends and influences in the industry. This week the topic of discussion was the importance of breaking down page speed events for SEO benefits.
Certain points that were considered during the discussion are as follows:

Time to First Byte
DOM Load
Critical Render Path
Headless Browser Render
Full Page Render
Improving page speed is often hard, one needs milestones that are achievable early on in the process as he tunes his website delivery engine to its peak performance capability. Beating what's around him will give him an SEO boost with reduced SERP bounce behaviour.
"Ultimately, there are a number of different aspects of Google's algorithm that are triggered by slow-loading sites, and tripping any one of them — from TTFB delays when being crawled to slow critical render paths impacting SERP bounce rates for your domain — will prevent you from achieving maximum SEO performance," said a spokesperson at Profit By Search.
About Profit by Search:
One of the premier providers of SEO Services India, Profit By Search not only serve the purpose of increasing a client's website visibility on major search engines, but it also helps solve various technical problems of a website like providing a client with unique content to keep the website away from getting slapped by the Google Panda, improvise on methods to improve lost rankings, helps fight better with the bounce rates, maximize the rate of return on investment for advertising budget and many other such services.
SEO should be a part of every websites marketing mix, they deliver result for companies around the world so if one wants Profit By Search, India's #1 SEO Company to help with their big plans then they would take their own initiative to chat about India's finest SEO Service offerings.
For more details, visit https://www.profitbysearch.com/