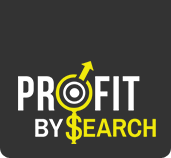 New York (PRWEB) August 06, 2014
India's #1 SEO company, Profit By Search discussed Google's local search algorithm update also referred to as Pigeon by Search Engine Land as part of their knowledge building program.
"Undoubtedly, if one is running a big business, then Pigeon update will work in all ways. Google is giving too much importance to local sites such as yelp. In addition to this, it will affect a great number of queries from the local search criteria. Advised by Google, if one is encountering a traffic drop on the website, then it might have happened due to the disappearance of certain local listings," said a spokesperson.
About Profit By Search
One of the premier providers of SEO Services India, Profit By Search not only serve the purpose of increasing a client's website visibility on major search engines, but it also helps solve various technical problems of a website like providing a client with unique content to keep the website away from getting slapped by the Google Panda, improvise on methods to improve lost rankings, helps fight better with the bounce rates, maximize the rate of return on investment for advertising budget and many other such services.
For more details, visit https://www.profitbysearch.com/