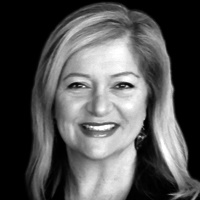 Programmatic Marketing is shaping up with new players and targeting methods. Big Data makes it possible
Atlanta, GA (PRWEB) March 31, 2015
The Experts Bench (TEB) today announced that Terminus, and Canned Banners will join host Jodi Gill as Expert Guests on talkshow webinar "30 With the Experts" to discuss Programmatic Marketing on April 1, 2015.
Sangram Vajre, Terminus.
Sangram is the Founder and CMO of Terminus, responsible for all aspects of Marketing. Terminus is the leading B2B Advertising Automation software enabling companies to put their message in front of the right decision makers through account-based marketing across all digital channels — mobile, social, display and video. Prior to Terminus, Sangram was the Head of Marketing for Pardot, a Salesforce Company.
Myles Younger, Canned Banners.
Myles evangelizes Canned Banners' unique approach to automating and streamlining display ad design in the online display ad ecosystem. Prior to co-founding Canned Banners, Myles worked in B2B marketing and held an international marketing role at Thomson Reuters.
About 30 With the Experts
30 With the Experts is an ongoing educational webinar series offered to the global marketing community. Topics are surveyed by the marketing community prior to the webinar. Those results and critical questions are reviewed in a talk-show webinar format with a Best Practices wrap-up. Registration is complimentary to the marketing community and is available only to 150 registrants.
About The Experts Bench (TEB)
30 With the Experts is hosted by Jodi Bailey Gill, Founder and President of
The Experts Bench, Inc. (TEB), a technology & marketing firm to global enterprise. TEB is a C Corporation headquartered in Suwanee, Georgia. TEB's mission is to accelerate the potential of Marketing & Technology through tools, talent and managed programs.
For more information about TEB and 30 With the EXPERTS and to register for the event, visit: http://www.tebww.com 866.775.6810.