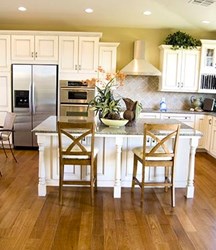 This guiding ethos has evolved over the years into a spirit of not simply giving customers the best flooring options available, but also giving back to the community
San Jose, Ca (PRWEB) December 02, 2013
Conklin Bros., a San Jose, Calif. company that offers top-quality floor coverings, has just announced their plans to help with the efforts for Typhoon Haiyan relief.
As an article that was recently posted to the Conklin Bros. website explained, the company will be donating to Project PEARLS to assist victims of the Typhoon Haiyan disaster in the Western Pacific.
@Project PEARLS is a Bay Area-based initiative that helps Filipinos who are living in the slums of Manila and other regions move into better housing conditions. Among their contributions including aid for housing, nourishing food, and scholarships to help children get an education. Project PEARLS is currently working to assist survivors of the Haiyan disaster, partnering with the Philippine Red Cross and the LBC Foundation to raise funds and food. In addition, Project PEARLS has partnered with San Jose State University, as well as other local businesses, to gather survival items and money to help the survivors.
Since Conklin Bros. opened back in 1880, they have developed a well-deserved reputation for providing their customers with quality floor coverings at the best possible prices. For people who are looking for a good San Jose Hardwood Flooring company, Conklin Bros. is the top choice. In addition, Conklin Bros. is also well-known for their commitment to helping the community in its time of need.
Conklin Bros. understands that staying in business for 133 years involves much more than just offering a superior product. It also means offering top-notch customer service and taking a leadership role in the community. This is why the owners of the company decided to donate to a community-driven initiative like Project PEARLS. It is just one way for Conklin Bros. to say "thank you" to the community for allowing them to serve the Bay Area for over a century.
"This guiding ethos has evolved over the years into a spirit of not simply giving customers the best flooring options available, but also giving back to the community," the newly-posted article noted, adding that the community service aspect of the business truly took off with the acquisition of the San Mateo showroom by Richard Oderio in 1963, and continues today through his son, Rick.
"Based in the San Jose showroom, Rick is genuinely passionate about serving the community, and this infectious ethic is shared by his employees. Among other projects Conklin Bros. has assisted with are the library at Santa Rosa Junior College and the six-floor expansion of Kaiser Hospital's Santa Rosa Medical Center."
About Conklin Bros.:
Conklin Bros. is proud to offer a tremendous selection of carpet and flooring from all the top manufacturers, for every living space, including high-end designer styles to quality, value-priced products for every budget. For more information, please visit http://www.conklinbros.com/
Conklin Bros.
2250 Almaden Expressway
San Jose, CA. 95125
408-266-2250