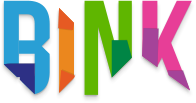 We're a community of people like you: searching for (and finding) purpose and meaning in our lives.
Los Angeles, CA (PRWEB) October 16, 2014
Founded by philanthropist, Rick Martinez, BINK strives to embody a "community of people searching for, and finding, purpose and meaning in life." Through storytelling, introspection, and a proven process, the BINK platform guides individuals on their unique paths to self actualization. While Martinez hosts lectures and seminars on the BINK philosophy, uploading and commenting on videos or written stories at projectbink.com constitutes the primary mode of engagement for the average user.
To further expand its influence in communities across the nation, BINK is preparing to launch its Inspiring Stories Campaign, which aims to catalyze greater participation in the BINK online community. Users can upload their personal inspiring stories in video or text format to this page.
The diverse list of brand partners for this campaign covers a wide scope of industries and indicates the pervasive appeal of BINK's core message; the American Diabetes Association, BANGS Shoes, Meals on Wheels Association of America, 2 Degrees Food, the National Military Family Association, ThrdPlace, PowerUp, Karma International, Jen Rulon, Focus@Will, and Three Day Rule have all signed on as participants and contributors in the Inspiring Stories Campaign. In addition to sharing videos detailing their unique BINK moments, these partners have helped build awareness for Project BINK through advertisements on their respective websites. Specific information on each of the partners can be found on the Project BINK Campaign Partners page.
In order to incentivize involvement in the campaign, BINK is holding a contest for all participants who submit their video or written story to the site. The participant with the most votes from their peers will win a four-night stay for two at the W in Hollywood, two tickets to a Broadway show at the Pantages Theatre, and two tickets to a concert at the Hollywood Bowl. Enter Here.
The BINK Project hosts a growing community sharing meaningful stories every day, and, by motivating users to collectively engage with the platform's transformative potential, the Inspiring Stories Campaign symbolizes the culmination of BINK's unifying goals. By uploading inspiring stories, participants are coming together in search of their purpose in life and self actualization through the power of sharing experiences.
About Project BINK:
Project BINK is a self-improvement platform founded by philanthropist, Rick Martinez, with the objective of helping people achieve lasting happiness. Fundamentally, Project BINK represents an interactive community where individuals share their inspirational, life-changing BINK moments with others to provoke thoughtful discussion and reflection. Using a proven process involving sharing experiences and introspection, the developing community is learning to spread its stories and lead more fulfilling lives every day (projectbink.com).