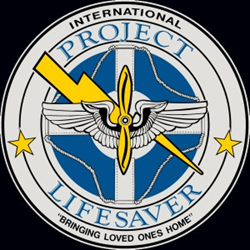 (PRWEB) November 19, 2014
Port Saint Lucie, FL: Both Project Lifesaver and Biography Based Care® believe the real solution to protecting these precious individuals lies in the application of a comprehensive program that includes compatible technology and a coordinated national training program for law enforcement and other first responders in the areas of search and rescue and search technology, along with educating those first responders about the conditions and pattern of behaviors of the populations they will be recovering. We both believe that only by having a national comprehensive, compatible program, will we be able to effectively address this growing national health and safety issue.
Project Lifesaver and Biography Based Care® are joining forces to broaden the reach of Alzheimer's/dementia training for first responders. Having public safety agencies trained in working with Alzheimer's/dementia patients will protect not only the patient, but also the first responders and their agency.
Biography Based Care® is owned and managed by "When Caring Takes Courage; An Interactive and Compassionate Guide for Alzheimer's Caregivers" author, Mara Botonis. She has been leading the way in specialized Alzheimer's/dementia awareness training for more than 25 years. Mara has worked closely with both executive management and operators in the field within the senior housing industry nationwide providing analysis, training, coaching, and ongoing support in the establishment and innovation of effective person-centered care and customer programs. Mara's specific area of specialty revolves around support for persons and caregivers impacted by Alzheimer's/dementia and providing specialized Alzheimer's/dementia awareness training to Law Enforcement, Fire Rescue, Healthcare Professionals, and Caregivers.
The Project Lifesaver program is more than simply search technology. In today's world, technology changes every day. The Project Lifesaver program also provides first responders with an understanding of the symptoms and behaviors of the individuals that they are recovering; giving Project Lifesaver trained and certified first responders the tools to assess and effectively manage the safe and comfortable return of the "At Risk" individual. Project Lifesaver was the first organization to address the issue of protecting and recovering individuals with cognitive conditions who are prone to wandering and for the over 15 years has remained the gold standard.
Project Lifesaver is also a subject matter expert and advisor on the wandering issue for:
Leaders Engaged on Alzheimer's disease (LEAD), National Center for Missing & Exploited Children, the International Association of Chiefs of Police (IACP), the Alzheimer's Foundation, and the National Alzheimer's Project Act (NAPA) the National Council of Certified Dementia Practitioners and the International Council of Certified Dementia Practitioners. The Project Lifesaver training program is recognized and approved by the Virginia Department of Criminal Justice Services.
About Project Lifesaver International:
Project Lifesaver International is a 501 (C) (3) community based, public safety, non-profit organization that provides law enforcement, fire/rescue, other first responders and caregivers with equipment and training to quickly locate and rescue individuals with cognitive disorders who are prone to the life threatening behavior of wandering, including those with Alzheimer's disease, Autism, and Down syndrome. To date Project Lifesaver agencies have conducted over 2,900 successful rescues with a success rate of 100%.
Project Lifesaver is the most widely used and effective program in the nation that is specifically designed to protect the "At Risk" populations in our communities. Project Lifesaver has trained thousands of public safety agencies, not only in search, rescue and the use of our electronic locating equipment, but also in the methods necessary to communicate with a person who has Alzheimer's disease, Autism or a related cognitive disorder.
To learn more about Project Lifesaver visit: http://www.projectlifesaver.org
About Biography Based Care®:
Biography Based Care® offers Alzheimer's caregivers the resources they need to create better, brighter days by helping families impacted by Alzheimer's disease make more moments that matter. Biography Based Care® provides training for first responders and public safety agencies regarding strategies and best practices on identifying and managing Alzheimer's/ Dementia patients who wander. We specialize in the areas of Alzheimer's understanding and awareness for family caregiver support, law enforcement and healthcare professionals.
Whether you need information about Alzheimer's/Dementia care giving, engaging activity ideas or "at a glance" tips and tools, Biography Based Care has all the Alzheimer's care giving resources you need to be successful. With more than 25 years of experience, we pride ourselves on helping caregivers enhance the quality of life for individuals with Alzheimer's/Dementia and themselves.
To learn more about Mara and Biography Based Care® visit: http://www.whencaringtakescourage.com/ or https://plus.google.com/111486989493148161474/about/p/pub
Or for more information contact:
Joseph Salenetri
Senior Communications Advisor
josephsalenetri(at)hotmail(dot)com
609-672-1441
Elizabeth Kappes
Public Relations Coordinator-Special Projects
ekappes(at)projecftlifesaver(dot)org
757-531-5105