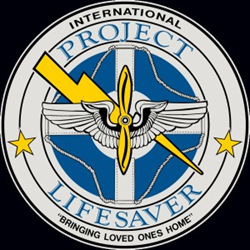 Port St. Lucie, Florida (PRWEB) March 18, 2015
This year's recipient of the Public Safety private-sector Vital Link Award is Project Lifesaver. On Friday, March 13, 2015 Project Lifesaver's CEO and Founder, Chief Gene Saunders accepted the Vital Link Award at the Montgomery County Maryland Chamber of Commerce 41st Public Safety Awards.
This year's Public Safety Corporate Vital Link, sponsored by TD Bank, honored a different kind of hero by recognizing Project Lifesaver International for working with public safety agencies to track and locate adults and children who wander due to Alzheimer's, autism, and other related conditions or disorders.
Project Lifesaver was nominated by Officer Laurie Reyes of the Montgomery County, Maryland Police Department for its contributions and partnerships with public safety and for its support of public safety agencies As a result of the work of Project Lifesaver, search times have been reduced from hours and days down to minutes. Recovery times for Project Lifesaver agencies average 30 minutes, which is 95 percent less time than standard operations without Project Lifesaver. To date, approximately 1,400 Project Lifesaver agency member locations have conducted nearly 3,000 successful rescues with, to date, a 100 percent success rate.
The Project Lifesaver program is more than wearable locating technology. Certified Project Lifesaver first responders are given the necessary tools to respond to wandering episodes involving children and adults with cognitive conditions. The program trains first responders to understand the behaviors of individuals with special needs that tend to wander so they are able to interact with these growing populations in an effective and successful manner.
Project Lifesaver training also includes instruction for families and caregivers on the maintenance of the locating technology and reporting protocol when their loved one is missing.
About Project Lifesaver:
Project Lifesaver is a 501 (C) (3) community based, public safety, non-profit organization that provides law enforcement, fire/rescue, other first responders and caregivers with technology and training to protect, and when necessary, quickly locate individuals with cognitive disorders who are prone to the life threatening behavior of wandering. Project Lifesaver is also a subject matter expert and advisor on the wandering issue for: Leaders Engaged on Alzheimer's disease (LEAD), National Center for Missing & Exploited Children, the International Association of Chiefs of Police (IACP), the Alzheimer's Foundation, and the National Alzheimer's Project Act (NAPA) the National Council of Certified Dementia Practitioners and the International Council of Certified Dementia Practitioners. The Project Lifesaver training program is recognized and approved by the Virginia Department of Criminal Justice Services.
Project Lifesaver is the most widely used and effective program in the nation that is specifically designed to protect the "At Risk" special needs populations in our communities. Project Lifesaver has trained thousands of public safety agencies, not only in search, rescue and the use of our electronic locating equipment, but also in the methods necessary to communicate with a person who has Alzheimer's disease, Autism or a related cognitive disorder.
Project Lifesaver was the first organization to address the issue of protecting and recovering individuals with cognitive conditions who are prone to wandering and for the past 17 years has remained the gold standard.
For more information about Project Lifesaver visit our website at: http://www.projectlifesaver.org or contact:
Joseph Salenetri
Assistant Chief – Special Projects
josephsalenetri(at)hotmail(dot)com
609-672-1441
Or
Elizabeth Kappes
Public Relations Coordinator-Special Projects
ekappes(at)projectlifesaver(dot)org
757-531-5105