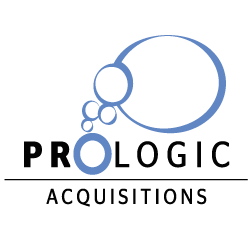 Prologic Acquisition has evolved their brand identity to reflect the current trends and values of new media and consumer behaviour
Manchester, England (PRWEB) June 08, 2015
Formed in 2009 by Lawrence Randall, Prologic Acquisitions is a leading provider of outsourced sales and marketing solutions for a range of B2B and B2C clients across the UK. Since launching the brand, the industry has seen a range of technological advances including the rise of digital media and the pivotal role it has played in how consumers communicate and resonate with a brand. Consumers have multiple channels of connecting with brands at their fingertips and it is now more important than ever for businesses to not only engage with customers on various platforms such as email, phone and social media, but brands must possess an online presence that is both easily accessible and easy to navigate.
About Prologic
Acquisitions: http://prologicacquisitions.co.uk/services/
Therefore, Prologic Acquisition has evolved their brand identity to reflect the current trends and values of new media and consumer behaviour. Their website, which is easy for users to navigate, now possesses a simplistic design, making it easier for readers to engage with the content published on the website. Furthermore, Prologic Acquisitions have incorporated images of devices such as tablets and kindles to not only imitate the current technological trends, but to indicate the website's compatibility with all devices, from desktops and mobiles to iPads and tablets. Using the data collected by Global Web Index, it was reported that over 47% of searches are made by people using tablets, and a staggering 80% of people using mobiles. This information shows that it is critical for businesses to establish a solid online presence, and have a website that is compatible with all devices to ensure customers get a quality experience when engaging with businesses online, explains Prologic Acquisitions.
The firm have also evolved their original circular logo design, to connote logical and innovative thinking. Prologic Acquisitions says, "We still wanted to stay true to our original branding so that customers can recognise us as the same company. So we kept our colour scheme of blue, but I think the new design is more current to the way the industry and society has evolved, and I'm really excited about launching our new branding!"
Prologic Acquisitions specialise in devising and developing engaging marketing campaigns on behalf of their clients. They then use direct marketing methods to take their clients' products straight into the hands of their customers. By providing a personalised experience, customers are able to interact with the brand and get their questions answered. As a result, clients have seen a huge increase in customer loyalty and brand awareness from utilising Prologic Acquisition's cost-effective and risk-free services.