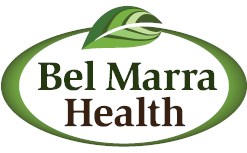 A recent study conducted by Vladimir Titorenko, Research Chair in Genomics at Concordia University, has found an unexpected substance that may increase human lifespan – bile.
Toronto, ON (PRWEB) August 15, 2013
Bel Marra Health, who offers high-quality, specially formulated vitamins and nutritional supplements, reports on a recent study revealing a slowed aging process with bile.
As Bel Marra Health reports in its article, (http://www.belmarrahealth.com/anti-aging/the-secret-to-extending-your-lifespan-bile) humans have constantly been searching for a way to increase longevity and our quality of life. As science and technology becomes more advanced, scientists are beginning to discover new ways for people achieve better health and live longer. A recent study conducted by Vladimir Titorenko, Research Chair in Genomics at Concordia University, has found an unexpected substance that may increase human lifespan – bile.
Vladimir Titorenko and his team tested over 19,000 different small molecules to determine if they were able to increase the average lifespan of yeast. During the study they noted that LCA (Lithocholic Acid), an acid found in bile, had a drastic effect on the way that the yeast aged. This positive outcome showcased the potential for extending the longevity of a living organism.
Lithocholic acid, one of the main acids found in bile, exhibited many features that would suggest it was the main reason that the yeast was able to "live longer". The LCA interacted with two different aspects of the yeast. The first interaction was automatic and it occurred regardless of the amount of calories found in the yeast. As for the second reaction, it showed calorie-restriction due to stressor proteins. With the combination of these two interactions, the aging process of the yeast drastically slowed.
The recent findings gave scientists a new insight into prolonged life. With the information gathered from the study, Titorenko has explained that the next step is to determine whether bile can affect other species. There has been past evidence of bile being beneficial to certain species, such as rodents. In mice, bile assists with pancreatic functions and liver functions. The mice that have bile have been known to experience good health and longevity. With that being said, further research needs to be conducted to prove the benefits of bile in humans.
With the characteristics showcased in the yeast study, scientists believe that the LCA found in bile can greatly assist with some of the most common diseases known to humans. Diabetes, metabolic issues, and obesity may have the opportunity to be treated with the assistance of LCA. Considering that LCA helps to slow down the aging process and all of the aforementioned health issues, this discovery could be quite advantageous for the majority of the population to live longer and in good health.
Every person in the world contemplates methods that they can use to help themselves live longer. Whether they are suffering from a difficult disease such as diabetes, or even if they are casually curious, the question still remains: what can be done to live a longer life? The recent finding from Titorenko's study puts the science community closer to answering that question. With the anti-aging effects experienced from LCA, people may soon be living longer, healthier lives.
(SOURCE: Alexander A. Goldberg, et al. Chemical genetic screen identifies lithocholic acid as an anti‐aging compound that extends yeast chronological life span in a TOR independent manner, by modulating housekeeping longevity assurance processes. Aging, 2010)
Bel Marra Health is the maker of "Clinical Strength Ageless Complex," a high-quality nutritional supplement that helps fight against premature aging and inflammation and supports energy levels. All ingredients are backed with scientific evidence. Every product is tested for safety, quality, and purity at every stage of the manufacturing process. Furthermore, Bel Marra Health products are produced only in Health Canada approved facilities, going the extra mile to ensure that our health-conscious customers are getting top quality products. For more information on Bel Marra Health visit belmarrahealth.com or call 1-866-531-0466.