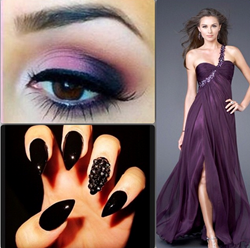 Los Angeles, California (PRWEB) May 02, 2016
The web's top online fashion store, Paris Dress, has recently announced that it is giving fashion-loving shoppers the chance to win a $600 gift card that can be spent on a designer prom dress of their choice.
The biggest prom giveaway is here and Paris Dress is pleased to give its clients the opportunity to enter a contest to win $600 that goes towards their prom dress. All shoppers have to do is to follow a few simple steps. First of all, they need to follow Paris Dress on Instagram at @paris.dress (https://www.instagram.com/paris.dress/). Next, they have to build excitement and tag one friend under the giveaway picture. Thirdly, they need to repost the giveaway picture with the hashtag #parisdressgiveaway and caption the photo "Follow @paris.dress". Finally, all shoppers have to do is to visit Paris Dress's website (http://www.parisdress.com) and enter their email address in the pop up. Winning $600 for a prom dress has never been easier and Paris Dress urges shoppers all over the world to partake in this exclusive event to purchase a designer prom dress of their dreams.
Paris Dress is renowned for offering everything from plus sized prom dresses and bridesmaid dresses, to sweet 16 gowns and sexy cocktail dresses. Not just that, shoppers can also choose from a myriad of shoes and accessories to go with their formal dresses. No matter what shoppers are seeking, there is no doubt that they will find just what they are looking for at Paris Dress. The fashion house has partnered with some of the top international names in the competitive world of fashion. Here are some of the most popular designers that the company is working with:
Jovani Fashion
Jovani is the latest fashion name to partner with Paris Dress. Known as the top designer of formal dresses for evening dresses, proms, pageants, and formal events, Jovani is well known amongst fashionistas the world over. Boasting the use of intricate designs and luxurious fabrics, this brand's collection is nothing short of stunning.
Tarik Ediz
It is said that those who don a Tarik Ediz dress will never want to put on anything else by another designer again. Tarik Ediz has successfully partnered creativity and technicality in the process of gown designing. Every dress is carefully manufactured in the designer's atelier in Istanbul, and skillfully crafted to fit every body type.
Alyce Paris
Since 1967, this fashion house has been designing elegant gowns to inspire and empower confident women to own every room that they walk into. Featuring various styles, colors, and materials, shoppers will be spoilt for choice when browsing through Alyce Paris' many beautiful creations.
Saiid Kobeisy
Saiid Kobeisy is highly regarded as an artist, dreamer, and passionate designer. In addition to his Lebanese heritage, Kobeisy cleverly infuses foreign cultures into his designs. Every detail is meticulously transferred onto each dress, making each piece one-of-a-kind. From ready-to-wear formal dresses to couture gowns, dresses from Saiid Kobeisy are highly sought after and readily available through Paris Dress.
For the latest updates on fashion trends and upcoming discounts, sign up for Paris Dress' newsletter today. Customers can also find out more about receiving their $20 gift card by heading to http://www.parisdress.com or calling (855) 804-0515 today.