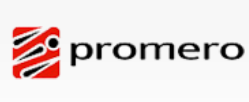 Our predictive call center solution contact centers anywhere provide a complete outbound solution for IVR and preview dialing.
(PRWEB) June 18, 2015
Pompano, Florida based Promero has considerable expertise in providing call center software. The company provides application hosting, business consulting and offers top-notch call center software and services. The company offers call center software in multitude of configurations that include hosted call center software, cloud call center software or premise call center software. What makes Promero popular among clients is the fact that its software products include all the features needed to run their call centers effectively while at the same time keeping cost to minimum. Its hosted and premise based call center software are designed while keeping the diverse needs of clients in mind.
While talking about the product and services on offer, one of the senior executives working with Promero stated, "We aim to serve the outbound and inbound call centers with the best of software that facilitate their daily functioning, make working easy and use their resources to maximize productivity while keeping the cost down. Our range of product includes anything from call center software, CRM software, Speech analytics/PCI compliance, workforce management software and business process software. On the other hand, our services include Oracle Contract on Demand Setup, Oracle CRM on Demand Setup, Online Training and Disaster recovery on Demand."
The list of services that Promero offers doesn't end here, as the company also offers a range of call center solutions that include telemarketing and lead generation, predictive dialer, Inbound Sales, Dealer Locater and Call Routing, Customer Service, Sales and Support as well as Customized Online Training. Many inbound call centers rely on Promero for using IVR, ACD, workforce management, speech analytics and advanced scripting. Whereas the outbound call centers use its predictive dialer with advanced capabilities, and multi channel communications. The call center software from Promero's world-class software vendors provide a wide range of outbound, inbound and multi channel solutions that improve productivity and increase efficiency.
When asked about the predictive software, the executive further stated, "Our predictive call center solution contact centers anywhere provide a complete outbound solution for IVR and preview dialing. We provide users access to state of the art predictive dialing technology that is supported by powerful campaign management tools. This further assists contact center managers and call center executive to maximize their efficiency, boost productivity and better management of operations by harnessing from the increased outbound and inbound calling capabilities. We provide pacing technology, which is based on modern call simulations and increases agent productivity with fewer abandoned calls."
Promero also enables call centers to improve agent performance across contact channels through its market leading cloud-based CallMinner conversational analytics solutions. With a decade long industry leadership and over 2 billion hours of conversation mined, Promero is able to deliver exceptional value to customers by delivering highly effective, usable and scalable speech analytics solutions. By providing CallMiner speech analytics for call centers as well as offering hosted CRM software for call centers, Promero undoubtedly stands as a market leader.
About Promero
Promero has decades of experience, industry leading presence and expertise to provide call center software. The company provides application hosting, business consulting as well as top of the line call center services and software. The range of call center software that Promero offers in multitude of configuration includes cloud call center software, hosted call center software or premise call center software. The company also offers hosted predictive dialer software solutions to its customers.
Contact Details:
Promero, Inc
1100 Park Central Blvd South, Suite 2500
Pompano, FL 33064
Tel: (954) 935-8800
Toll Free: (888) 204-0822
Fax: (954) 935-8842
Web: http://www.promero.com/
# # #