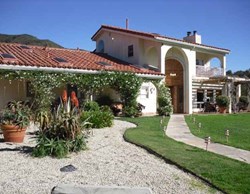 Los Angeles, CA (PRWEB) September 24, 2013
In October, some of the nation's leading educators, best-selling authors, industry thought leaders, and mental and behavioral health professionals will gather for The Ben Franklin Institute's Summit for Clinical Excellence conferences in Atlanta and Scottsdale.
The Atlanta BFI Summit, themed "Freud Meets Buddha: Mindfulness, Trauma and Process Addictions," will take place October 3 to 5 at the Hyatt Regency Atlanta. The esteemed panel of speakers includes David Sack, MD, CEO of Elements Behavioral Health and Promises Treatment Centers, who will address "Of Meth & Men: Neurobiology of Impulse Control" on Friday, Oct. 4 from 1:45 to 3:15 p.m., and Karen Brownd, MA, LPC, CSAT, who will discuss "Assessment and Treatment Considerations for Multi-Morbidity of Sex Addiction, Eating Disorders and Trauma" on Saturday, Oct. 5 from 10:30 a.m. to 12 p.m.
A separate BFI Summit conference, themed "East Meets West in Psychotherapy: Freud, Jung and Buddha," will take place from October 17 to 19 at the Talking Stick Resort in Scottsdale, Arizona. Among the featured speakers are:

Robert Weiss, LCSW, CSAT-S, author, clinician, founder of the Sexual Recovery Institute, and Senior Vice President of Clinical Development for Elements Behavioral Health, who will lead a lively discussion of the latest advances in the assessment and treatment of sexual addiction in a presentation titled, "The Id, the Ego and the Ex: Understanding Sex Addiction, Infidelity and Process Addictions" on Thursday, Oct. 17 from 10:45 a.m. to 12:15 p.m. Mr. Weiss' latest book, "Closer Together, Further Apart: The Effect of Technology and the Internet on Sex, Intimacy and Relationships," will be released in January 2014.
Christine Courtois, PhD, ABPP, National Clinical Trauma Consultant for Promises Treatment Centers, who will lead discussions about treating complex trauma on Saturday from 10:30 a.m. to 12 p.m. and 1:15 p.m. to 2:45 p.m., as well as treating dissociative disorders that often result from chronic traumatization and/or attachment disturbances in childhood on Saturday from 3:15 p.m. to 4:45 p.m.
Karen Brownd, MA, LPC, CSAT, who will offer clinical tools and techniques for identifying and treating the often interwoven issues of sex addiction, eating disorders and trauma on Saturday, Oct. 19 from 10:30 a.m. to 12 p.m.
To register for the BFI Summit conferences, which are co-hosted by Promises and The Ranch, visit the website. To learn more about other events hosted by Elements Behavioral Health, visit the events page or contact Jeanette Lisalda at (866) 825-1104 or jlisalda(at)theelements(dot)com.
About The Ranch
Since 1999, The Ranch has provided comprehensive therapeutic programs that treat the underlying causes of eating disorders, addictions and other self-defeating behaviors. The Ranch offers innovative therapies to address the multidimensional aspects of the whole person while teaching personal accountability in a safe, nurturing, real-life environment. Located on a working horse ranch in the beautiful rolling hills of Nunnelly, Tennessee, The Ranch offers programs with a variable length of stay, which allows each client to anchor new recovery behaviors needed for lasting change. For more information about The Ranch, call (866) 381-8447 or visit http://www.recoveryranch.com.
About Promises Treatment Centers
Promises Treatment Centers in Malibu and West Los Angeles are the premier addiction treatment centers in southern California. Led by some of the country's leading addiction specialists, Promises has built an international reputation for innovative addiction treatment and exceptional service. Whether an individual requires detox, residential drug rehab, outpatient treatment, extended care or a sober living environment, Promises has been a drug rehabilitation center of choice for more than 25 years. For more information about Promises Treatment Centers, call (877) 351-7506 or visit http://www.promises.com.
About The Sexual Recovery Institute
The Sexual Recovery Institute is the nation's premier outpatient program for men and women struggling with relationship, love and sex addiction. Based in Los Angeles, California, the institute offers confidential, affordable and gender-specific programs that encourage healthy sexuality and intimacy, including two-week intensives and individual, group and couples treatment. For more information about The Sexual Recovery Institute, call (866) 819-7849 or visit http://www.sexualrecovery.com.
The Ranch, Promises Treatment Centers and The Sexual Recovery Institute are part of Elements Behavioral Health, a family of behavioral health care programs that also includes The Recovery Place, Spirit Lodge and Right Step. Elements offers comprehensive, innovative treatment for substance abuse, sexual addiction, trauma, eating disorders and other mental health disorders. We are committed to delivering clinically sophisticated treatment that promotes permanent lifestyle change, not only for the client but for the entire family system. For more information about Elements Behavioral Health, visit http://www.elementsbehavioralhealth.com.