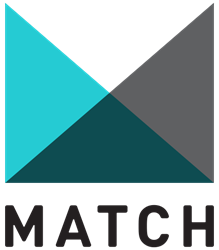 It's always a challenge to localize national promotions, and with the Match program I was able to show our retailers that we were pushing awareness and, ultimately, traffic directly to their doors. - Jeremy McKinley, Retail Marketing Manager, Trek Bicycle
Boston, MA (PRWEB) November 04, 2014
This week, the Brand-to-Retail Digital Marketing Platform, Promoboxx, is introducing Match, a first-of-its kind retailer incentive program built to make retailers better marketers, fast. Promoboxx Match rewards retailers' digital marketing actions—such as sharing on social, sending an email or adding a website banner—with local ad dollars. Fortune 500 manufacturing brands are taking advantage of Match as a new way to reach customers locally by incentivizing their retailers.
On Match, Ben Carcio, CEO and Co-Founder of Promoboxx, states: "We saw an opportunity with the way manufacturing brands marketed themselves locally through their independent retailers. By rewarding the brand's retailer network with local ad dollars, both the brand and retailer benefit from increased local exposure to nearby customers."
Retailers are currently redeeming Match ad dollars for local mobile advertisements that promote both brand and retailer. To power these hyperlocal ads, Promoboxx is partnering with Boston-based technology firm CraveLabs, a leader in the local mobile advertising space.
Top brands such as Reebok, Electrolux, Volkswagen, Mizuno, Mohawk Industries, General Electric, and Trek Bicycle are already rewarding their retailers' digital actions via Match to attract more nearby customers and draw them in-store. These brands are experiencing drastic increases in retailer and consumer engagement, reporting lifts in retailer engagement by 8x and consumer in-store traffic by 2x.
Jeremy McKinley, Trek Bicycle's Retail Marketing Manager comments, "We've been with Promoboxx for a couple of years now and have been very happy with the innovative programs that they offer. It's always a challenge to localize national promotions, and with the Match program I was able to show our retailers that we were pushing awareness and, ultimately, traffic directly to their doors."
The opportunity is not lost on Trek retailers. Trek Bicycle of Mount Pleasant states, "You guys are making me wildly successful. Thanks!"
Match Mobile is the first of its kind. Jeffery Peden, CraveLabs Co-Founder and CEO, states, "Promoboxx has a great opportunity to unlock digital ad spends by challenging brands to help their retailers adopt cutting-edge opportunities (like mobile advertising) as part of the retailer's more traditional marketing mix."
With the launch of Match Mobile, Promoboxx is also exploring Match rewards for Facebook, Twitter and additional paid media channels.
About Promoboxx
Promoboxx is a Brand-To-Retail Marketing Platform enabling manufacturing brands to launch co-branded online campaigns with their independent retailers. Through the platform, brands extend campaign reach, increase local awareness, and help make their retailers better marketers. Founded in 2010 and headquartered in Boston, Promoboxx works with leading manufacturers in the auto, appliance, outdoor apparel and footwear industries. More information is available at http://www.promoboxx.com.