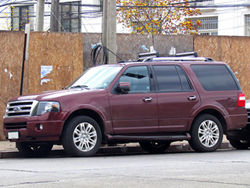 Owners of vehicles who do not have a gap or no fault policy could pay out higher sums if their vehicle insurance is lacking in coverage
Houston, TX (PRWEB) July 14, 2015
American motorists could be forced to pay for property damage repairs if a state minimum insurance plan does not include adequate protection, according to new insurance estimates. The Insurance Pros USA company is now helping car owners to find property damage liability auto insurance through its web system at http://insuranceprosusa.com/auto-insurance.html.
The providers that are supplying the coverage policies for this year are able to underwrite coverage for all foreign or American vehicle brands. The liability plans available to quote are being offered to ensure that consumers find the right level of property coverage needed to avoid paying out of pocket expenses after accidents.
"Owners of vehicles who do not have a gap or no fault policy could pay out higher sums if their vehicle insurance is lacking in coverage," said an Insurance Pros company source.
The quotes for property damage insurance that are offered through the web portal at the Insurance Pros company website are not limited to liability only protection. Most of the providers that appear while searching the open system are capable of quoting a full coverage plan that expands coverage.
"The new providers we are presenting to automobile owners this year will be updated weekly in order to present the best source of discounts for consumers," said the source.
The Insurance Pros company has completed changes to its database that consumers use to find insurer data faster this month. Adults can now find more providers using their local zip codes instead of relying on address data or other information when quoting a plan of coverage in 2015.
About InsuranceProsUSA.com
The InsuranceProsUSA.com company helps the public to explore and evaluate insurance companies through use of its public portal on the Internet. The company now showcases the very best providers that underwrite public coverage plans. The InsuranceProsUSA.com company uses its intuitive zip code sort feature to present insurers to adults seeking term-based protection plans.