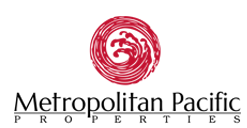 A company should know when it is time to hire a property management company. In addition, a company should have access to knowledgeable CPAs and staff, up-to-date technology, clear pricing and more.
Astoria, NY (PRWEB) December 18, 2014
New York's leading property management company, Metropolitan Pacific Properties, announces the best practices property management companies should follow in 2015. According to CEO, Steve Osman, there are fundamental practices every property owner should adopt.
"A company should know when it is time to hire a property management company," says Osman. "In addition, a company should have access to knowledgeable CPAs and staff, up-to-date technology, clear pricing and more."
Mr. Osman shares a few tips every property owner should be aware of when searching for a property management company in New York.
Know When It Is Time to Hire a Property Management Company
A property owner who has multiple properties or a multi-unit building may want to consider hiring a professional to manage his/her property. An 'experienced' property manager will have the necessary skills and know-how in working with contractors and vendors to maintain the property, and improve its curb appeal.
There are a few other good reasons to hire a property management company. For example, when a property owner is experiencing communication problems with tenants or they are having difficulty staying afloat with their finances. Mr. Osman also suggests that property managers consider outsourcing their tasks when they are overwhelmed with maintenance and operation issues.
Self-Assess and Identify Needs
Maintaining cash flow, keeping cost low and purchases under control should be top priority for every property owner. A person who neglects this important aspect of property management could run the risk of losing profit potential. Mr. Osman reveals three important attributes a company should have below. He recommends that property owners assess their needs and to make sure that the property management firm they hire can provide these services.
1) In-house CPAs and knowledgeable Staff (Human Capital and Strong Financial Acumen)
Metropolitan Pacific Properties in-house accountants handle an assortment of duties ranging from Collection of monthly charges and other charges to Bank account reconciliation reporting. It takes a full-time, in-house CPA to ensure a property's financial matters are in sync.
2) Strong Technology & Systems
It's important for a property owner to have access to innovative technology. A property management team should have software that will help keep the cost down and help drive service. Mr. Osman states that innovative technology should help increase marketability, as well as enhance communication between residents, management, and Board of Directors. Web portals make these tasks possible. Thanks to Web portals, property owners can provide property management information and customer service from any computer 24/7. It also provides tenants with an easy way to submit rental payments.
3) Clear Pricing - All-Inclusive Flat-Fees
A property management team's pricing system should be straightforward. There should not be any loopholes within a contract – it should contain all-inclusive flat-fees. The property manager should be able to confirm whether or not they charge extra fees for extra visits, project management and copies, violation court appearances, and, etc. In addition, a plan should be explained upfront, and there should be a strong follow up.
Contracts - Wait Before You Sign
Finally, Mr. Osman strongly suggests that property owners read through their property management contracts with a fine-toothed comb before signing the dotted line, so-to-speak. Property managers should also make sure their contract contains a cancellation clause. It should mention that the owner has the right to cancel the contract at any time.
For more great property management tips, visit Metropolitan Pacific Properties website at: http://www.metpacproperties.com or call (718) 626-4400.
About Metropolitan Pacific Properties
Metropolitan Pacific Properties is a property management company located in New York City. The team has over 30 years' worth of experience in managing commercial properties, residential properties, institutional and government properties.