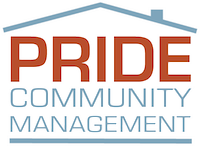 Most Phoenix property management companies charge both vacancy and renewal fees, but not Pride. Why pay those fees when you don't have tenants?
Phoenix, Arizona (PRWEB) August 11, 2014
Top Phoenix property management company, Pride Property Management, is now waiving all vacancy and renewal fees. The company manages all types of properties including single family homes, commercial properties, apartment complexes, mobile home parks and vacation rentals. For more information and a free property evaluation, call (602) 351-5131.
With decades of manager experience, Pride Property Management offers systematic methods that routinely increase occupancy and rental rates while improving property values as well. Pride has developed an A+ rating with the Better Business Bureau, along with maintaining great standing with the Arizona Multi-housing Association and the National Association of Residential Property Managers.
Pride offers innovative marketing for one's property along with offering tenants the ability to pay online. For maintenance needs, Pride has an in-house licensed general contractor.
While most property management companies in Arizona charge vacancy and renewal fees, Pride Property Management is now waiving those. The philosophy is very simple - if the client is not receiving income, why make a payment mandatory?
Pride has extensive experience managing all types of properties in Arizona. This includes single family homes, commercial properties, mobile home parks, apartment complexes and vacation rentals as well.
For more information and to receive a free property evaluation with the best property management company in Arizona, call Pride at (602) 351-5131.