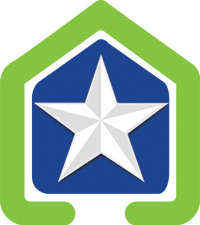 The Houston area is expected to continue growing for the foreseeable future, inevitably driving up rental and real estate prices.
Houston, TX (PRWEB) May 31, 2014
TexasRenters.com, one of Houston's leading companies focused on the best property management in Houston, has launched a new user-friendly website with features that will appeal to both tenants and landlords. Prospective tenants can easily browse available rentals, fill out rental applications and download the necessary lease agreement forms. Landlords will find new information about preparing their properties for rent, property management software, and real estate investment information.
Prospective tenants all over the Houston area can browse photos of available rentals and register free of charge with no obligation. They can also fill out credit applications and pay the application fee easily online, so they can be preapproved when they go look at properties. Renters can also make appointments online to view properties. The new website is designed to take all of the hassle out of renting properties.
Once renters lease an apartment, condo, or house through TexasRenters.com, they can access their account through the very same website with the same user name and password they created when registering. They will be able to pay rent, view their account, and make service requests or complaints entirely online. Renters already on the system love the convenience of being able to pay their rent and communicate with their property management company online.
Property owners who already have properties listed with TexasRenters.com know how well their property management software works. The new website explains how landlords can view their tenants, schedule service, payments, late payments, and almost all other pertinent information regarding their investment properties. The new website also features videos that explain the use and functions of the amazing property management software.
The new website also contains useful information for Houston residents who are considering investment real estate for income and wealth accumulation. Tax benefits and strategies are explained for potential real estate investors. Prospective investors can see why rental properties are considered one of the safest and smartest investments in the Houston, Texas metro area.
About TexasRenters.com:
TexasRenters.com has been managing properties throughout Houston for over 18 years. The owners of the company also own several properties around town, giving them a unique insight into the Texas rental market. The Houston area is expected to continue growing for the foreseeable future, inevitably driving up rental and real estate prices.
Related Search Terms:
[TexasRenters.com] [Houston Property Management] [Property Management Company] [Houston Real Estate News] [Real Estate Investing] [Tenant Services] [Rent a Home] [Renting in Houston] [Breaking News]
Related Hashtags:
#RealEstate #Houston #TexasRenters #RentAHome #Investing #Properties #NewHome #BreakingNews #RealEstateNews #NewWebsite
###
TexasRenters.com is located at 5225 Katy Fwy, Suite 545, Houston, TX 77007, United States. The Houston Property Management Team can be contacted at their website TexasRenters(dot)com, by email at Info(at)TexasRenters(dot)com or by calling (281) 407-3818.