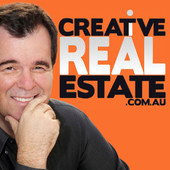 Buy and hold in the hope of capital appreciation is a property strategy as old and land ownership itself, but it isn't the only way
(PRWEB) June 12, 2014
Figures released at the beginning of this week by leading property research sources Rismark and RP-Data show that property prices between May and June fell 1.9% in thirty days. The fall is the single biggest monthly slump since 2009, and has prompted concern in several sectors of the market. However, leading expert and educator on the Australian property market, Rick Otton, is seeking to allay some of these fears with his analysis of the concerning figures.
"The close-to-2% fall in the housing market is certainly cause for investors to prick up their ears", said Mr Otton. "But headlines rarely paint the whole picture, and the fact is that home prices nationwide had been steadily rising during 2014 and most of 2013. There had to be a natural pullback at some point, but this is just part of the property investment cycle" he went on to say.
"Often, what prompts minor speed bumps in property price rises like this is an event that affects a wide range of Australians. The reason for this latest drop in May was very likely the tough Federal budget handed down in mid-May. This caused a lot of investors to stop in their tracks" Mr Otton went on to explain.
"It's not as though the budget was especially good or bad for property investors, but the implications of such an important and far-reaching document take a few weeks to digest and adjust to," said Mr. Otton.
"If you look at the results for the quarter as a whole, you can see evidence of long-term strength in the market. For example, nationwide prices rose 0.7% in three months, while Darwin streaked ahead with a 5.5% appreciation over the same period" said Mr Otton after reviewing the data in detail.
The other key message Mr Otton wants investors to take away is that while the property market may occasionally be hostage to wider economic factors, there is money to be made when prices are rising, falling or simply on pause.
"Buy and hold in the hope of capital appreciation is a property strategy as old and land ownership itself, but it isn't the only way," Mr. Otton stressed. "There are many strategies out there that allow Australians to harness the power of creative thinking when planning their real estate investment strategies in the Australian market, and I strongly encourage investors to seek them out", said Mr Otton.
Mr. Otton shares his Australian property investment insights and strategies through his iTunes podcast show, Creative Real Estate. Investors who are seeking to arm themselves with cutting-edge, innovative property investment techniques, and to hear how ordinary investors harness his strategies, can access the podcasts at no cost at http://www.creativerealestate.com.au.
Australian property investment specialist, Rick Otton, has been developing, sharing and teaching his innovative real estate strategies for over 20 years. As the founder and CEO of We Buy Houses Pty Ltd, which operates in the US, UK, Australia and New Zealand he is known for introducing cutting-edge techniques that have enabled previously disenfranchised people to get out of the rental cycle and into their own homes.
His innovative low-risk, high-reward approach to Australian real estate investing has been featured in a variety of television programs and magazines, including Today Tonight, A Current Affair and Australian Property Investor. His real estate book, published in 2012, 'How To Buy A House For A Dollar', was voted by Money Magazine and Dymocks Book stores as one of the Top 10 Most Popular Finance Titles for 2013.
As well as conducting free seminars, workshops and conferences in the UK and Australia, Mr. Otton regularly loads free podcasts to his iTunes channel, Creative Real Estate. In these he shares examples of real transactions, and often has his students as 'guests' who discuss the different ways they apply his teachings to their own clients.
These podcasts can be accessed, at no charge, at CreativeRealEstate.com.au.