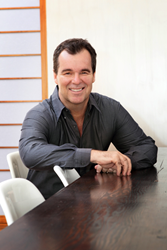 If house prices will continue to rise, as Moody's predicted, this will further lock out aspiring homebuyers from their chances of homeownership under the traditional process.
(PRWEB) July 04, 2014
Moody's, a respected credit rating agency, told in their latest report that the Australian real estate market is caught in a "positive price feedback loop" where high house prices will influence a further increase in property price tags, au.ibtimes.com reported on 27 June 2014.
In response to this financial report, Rick Otton, a respected property coach and best-selling author, tells Aussies that this upward trend only makes alternative solutions all the more relevant and sensible for aspiring homebuyers.
"The report generally wants to warn everyone that the market for Australian real estate is overheating, and that a price correction may come in the near future. However, despite the very gloomy observations, Moody's also pointed out the market will not retract, because of low construction activity, strong mortgage buffers, low leverage systems, and well-capitalised banking systems in the country," according to Mr. Otton.
"If house prices will continue to rise, as Moody's predicted, this will further lock out aspiring homebuyers from their chances of homeownership under the traditional process. But, contrary to what most people think, there are other ways – more efficient ways – to buy a house in a rising market," he continued.
Mr. Otton then said in a recent interview that in the course of his 20 year career in property investment, he has taught thousands of people how to successfully apply seller finance strategies in any market condition.
"In the traditional process, a buyer needs to come up with a 10%-20% deposit when they get a new bank loan. The problem is that not everyone has the 10% deposit – especially when house prices are high. So rather than apply for a new bank loan, a buyer may negotiate to assume the existing loan and pay the remaining equity in increments. This will allow the buyer to minimise upfront cost and move in the property quickly. On the other hand, a seller can immediately move away from unwanted debt and set up a passive income stream in the process. This is just one example of a flexible deal. The beauty of Seller Finance is that terms can be tweaked based on the specific situations of buyers and sellers," he discussed.
The "We Buy Houses Radio" is a weekly broadcast featuring Rick Otton and his creative solutions on how to solve all of common property problems. Visit http://CreativeRealEstate.com.au/ to catch all of the episodes, along with the bonus Property Investment Toolkit.
Australian property investment specialist, Rick Otton, has been developing, sharing and teaching his innovative real estate strategies for 23 years. As the founder and CEO of We Buy Houses, which operates in the US, UK, Australia and New Zealand he is known for introducing cutting-edge techniques that have enabled previously disenfranchised people to get out of the rental cycle and into their own homes.
His innovative low-risk, high-reward approach to Australian real estate investing has been featured in a variety of television programs and magazines, including Today Tonight, Hot Property and Australian Property Investor. His real estate book, published in 2012, "How To Buy A House For A Dollar", voted by Money Magazine and Dymocks Book stores as one of the Top 10 Most Popular Finance Titles for 2013.
As well as conducting free seminars, workshops and conferences in the UK and Australia, Mr Otton releases a weekly podcast on iTunes, Creative Real Estate. In these he shares examples of real transactions, and you can listen to his students share their own experiences using his strategies.
Go to CreativeRealEstate.com.au to listen to Rick's free podcasts.