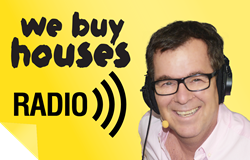 Paying off your mortgage is a difficult task to undertake, and not everyone gets to finish it successfully.
Sydney, Australia (PRWEB) August 03, 2014
A new report from Moody's Analytics found that prices for Australian real estate would become overvalued when interest rates go back to normal rates, abc.net.au published on 24 July 2014.
In light of this alarming property news, Rick Otton, a respected property coach and best-selling author, encourages property investors to use alternative strategies that can help them adapt when interest rates return to normal.
"The Moody's report says that low interest rates and continuing government subsidies are keeping prices of Australia real estate at a fair value, but when the rates return to their normal levels, properties located in the states of Victoria, Northern Territory, and New South Wales would experience double digit overvaluations. Aside from that, the report also claims that negative gearing may add another 9 percent jump to house prices, in certain areas of the country, once the rates start to move back up," he said.
"Paying off your mortgage is a difficult task to undertake, and not everyone gets to finish it successfully. When rates return to their regular rates, property investors would be one of the hardest hit sectors, since they need to spend more to cover the mortgage payments of their entire property portfolio. Not only will this rapidly deplete their capital, but it would also cripple their capacity to build their portfolios further," Mr. Otton commented.
Mr. Otton then said in an interview for WeBuyHousesRadio that seller finance strategies give property investors that opportunity to monetise their property investment in whatever market condition available. "Seller financing promotes flexible payment terms between buyers and sellers. That's why if any changes will be felt in the real estate market, investors have the ability to change or modify their strategy in order to create cash flow," according to Mr. Otton.
"The key is to have a buyer negotiate for flexible payment terms instead. For instance, rather than take out a new bank loan, the buyer may negotiate to assume the existing financing and pay the remaining equity in increments. The flexibility makes it more convenient for the buyer to make the purchase. At the same time, a seller will be able to move away from unwanted debt much more quickly," he explained.
The We Buy Houses Radio is a weekly broadcast featuring Rick Otton and his creative solutions on how to solve common property problems people face today. Visit http://WeBuyHousesRadio.com/ to catch all of the episodes and transcripts.
About Rick Otton
Australian property investment specialist, Rick Otton, has been developing, sharing and teaching his innovative real estate strategies for 23 years. As the founder and CEO of We Buy Houses, which operates in the US, UK, Australia and New Zealand he is known for introducing cutting-edge techniques that have enabled previously disenfranchised people to get out of the rental cycle and into their own homes.
His innovative low-risk, high-reward approach to Australian real estate investing has been featured in a variety of television programs and magazines, including Today Tonight, Hot Property and Australian Property Investor. His real estate book, published in 2012, ''How To Buy A House For A Dollar', voted by Money Magazine and Dymocks Book stores as one of the Top 10 Most Popular Finance Titles for 2013.
As well as conducting free seminars, workshops and conferences in the UK and Australia, Mr Otton releases a weekly podcast on iTunes, Creative Real Estate. In these he shares examples of real transactions, and you can listen to his students share their own experiences using his strategies.
Go to WeBuyHousesRadio.com to listen to Rick's free podcasts.