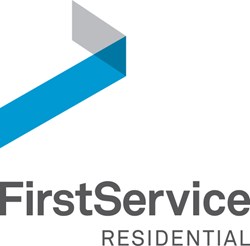 As the leading property management company in the Metro Vancouver area, we are taking the initiative to provide opportunities for owners to stay informed on issues impacting stratas
Vancouver, BC (PRWEB) December 06, 2013
FirstService Residential, Metro Vancouver's leading property management company, held its inaugural educational event on November 27, 2013 on the topic of "Strata Collections and Changes to the Limitation Act". The event was held in the amenity room of Pacific Point I in downtown Vancouver, a property proudly managed by FirstService Residential. In attendance were guest speakers Veronica Franco, Partner at Clark Wilson LLP, and Tony Gioventu, Executive Director of the Condominium Homeowners Association (CHOA), to guide council members through a discussion regarding the amended Limitation Act that came into effect June 1, 2013, impacting strata corporation collection strategies.
Council members from all neighbouring properties were invited to participate in the complimentary evening seminar, which included a 'meet and greet' over drinks and appetizers, followed by an interactive discussion led by the guest speakers. FirstService Residential executives and property managers were present to engage with guests and participate in the informative discussion. A member of FirstService Residential's concierge team welcomed and served guests throughout the evening. A summary from the discussion will be made available online.
The event is the first in a regular series of evening seminars being hosted across Metro Vancouver. The continuing seminars, many of which are open to all neighbourhood Council Members, are part of FirstService Residential's commitment to residents. The events provide guests the opportunity to learn about important strata issues by engaging with prominent strata experts. For information about upcoming events and registration instructions, please visit FirstService Residential's News and Events page.
"As the leading property management company in the Metro Vancouver area, we are taking the initiative to provide opportunities for owners to stay informed on issues impacting stratas," said Sean Ingraham, Director of Business Development, "we welcome our role as an industry leader and will continue to develop innovative approaches to property management and education."
About FirstService Residential
FirstService Residential, previously known in British Columbia as Crosby Property Management Ltd. and Vancouver Condominium Services, is a subsidiary of FirstService Corporation, a global leader in the rapidly growing real estate services sector, one of the largest markets in the world. As a leading property management company in North America, FirstService Residential oversees more than 6,500 residential and commercial associations including 1.5 million residential units and over 50 million square feet of commercial space across 21 U.S. states and three provinces in Canada. The company has more than 12,000 employees driving local market expertise and manages in excess of $6 billion in annual budgets. For more information, visit http://www.fsresidential.com.