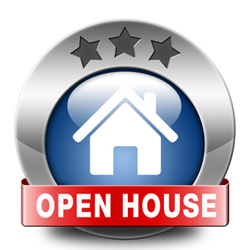 Many of the tips included in the PropertyOwner.us.org guide cost little to no money.
Houston, TX (PRWEB) April 30, 2014
PropertyOwner.us.org is going to release a comprehensive guide explaining the best ways to host an open house when they are ready to sell their property, the company said yesterday.
"An open house is a very important part of the process of selling a home, particularly in this increasingly competitive market," a PropertyOwner.us.org spokesman said. "Yet, many people don't understand that there are things you can easily do that can greatly increase the chances of your open house being a success. We'd like to help people out and provide them with that crucial information."
The guide, broken down into a series of educational articles, will take people step by step through the open house process, he said.
"You can't simply rely on a real estate agent to give you all of this information," he said. "Agents are often very busy trying to sell multiple properties, and don't have the time to put in the effort they should."
Many of the tips included in the PropertyOwner.us.org guide cost little to no money, he said.
"Simply baking cookies the morning before the open house can increase the chances of a sale," he said. "Not many people know that. This is the kind of simple, practical advice we want to make available to consumers."
About PropertyOwner.us.org:
PropertyOwner.us.org allows consumers to look up the value of any home or property in North America. View public records such as code violations, home inspections, previous owners, current market value and more. Get more information about a current residence or a property you are interested in purchasing with this extensive property database. Visit PropertyOwner.us.org to chat with a live representative, call 1-866-577-5365, or email Manager(at)PropertyOwner(dot)us(dot)org with any questions or concerns.