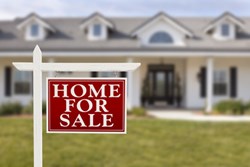 Chicago, IL (PRWEB) November 09, 2013
PropertyRecordLookup.com is starting a major initiative to make sure their customers don't get ripped off in the housing market, the company announced yesterday.
"There are a lot of bad people in the real estate industry, and a ton of people get ripped off," a PropertyRecordLookup.com spokesman said. "But we realized that an educational campaign can help put a stop to that, so that's exactly what we are going to do."
The initiative will start out in the members' area of the site with articles about what people can do to make sure that they are not ripped off when buying or selling a house, he said. Then it will gradually spread out through their social media channels, and finally onto their blog.
"The number of ways you can get ripped off buying or selling real estate is astounding," PropertyRecordLookup.com spokesman said. "It will take us time to roll out all the details of the different type of ripoff scams we've come across, but we will educate people and help make sure they do not get ripped off."
The PropertyRecordLookup.com initiative will be ongoing and will not cost their customers any additional fees, he said.
"This isn't something we are doing for profit; it's simply because we like our customers and don't want them to get ripped off," he said. "We will outline every single ripoff scam we are aware of, and then go into great detail about how to avoid them."
About PropertyRecordLookup.com:
Customer service website PropertyRecordLookup.com was created to serve the needs of public records clients across North America. With thousands of requests processed each day, PropertyRecordLookup.com continues to grow as a reputable customer service resource. Visit PropertyRecordLookup.com to chat with a live representative, call 1-866-748-9526, or email manager(at)PropertyRecordLookup(dot)com with any questions or concerns.