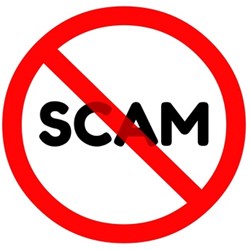 PropertyRecordLookup.com also responded to complaints that some people were not able to get access to their report.
San Diego, CA (PRWEB) November 15, 2013
PropertyRecordLookup.com said today that despite multiple online reports about problems with companies that sell public real estate records, they are not a scam operation.
"We know that there are a lot of scam artists trying to lure people in with offers of free reports, and we understand why some people may think that we are part of the same scam, but the truth is that we are not," a PropertyRecordLookup.com spokesman said. "We are upfront about our pricing, our terms of service, and the product we are selling. Unlike other companies, we are not out to scam you."
PropertyRecordLookup.com made this statement in regards to people who have posted on blogs that the company, along with other companies in the public documents search industry, are scam artists, he said.
"When you use other companies, you may be told your report is free but then find out that there are tons of hidden charges. Or you may end up with spyware or malware on your computer," he said. "PropertyRecordLookup.com doesn't do that type of scam. Instead, we quote you one price for your initial report and then give you the chance to access additional reports for a fee."
PropertyRecordLookup.com also responded to complaints that some people were not able to get access to their report.
"Look, we are a company that is dependent on hardware and software and no matter how good the hardware and software is, there are sometimes going to be glitches," he said. "That does not mean we are running a scam. That means that when the person did their search, our technology burped. All people have to do when this happens is contact us and they will not only get their report, but also a full refund. We aren't here to scam anyone, and it infuriates us that other companies in the industry that are running a scam have made us look bad. I guess it's true that it just takes a couple rotten apples to spoil the whole barrel."
About PropertyRecordLookup.com:
Customer service website PropertyRecordLookup.com was created to serve the needs of public records clients across North America. With thousands of requests processed each day, PropertyRecordLookup.com continues to grow as a reputable customer service resource. Visit PropertyRecordLookup.com to chat with a live representative, call 1-866-748-9526, or email manager(at)PropertyRecordLookup(dot)com with any questions or concerns.