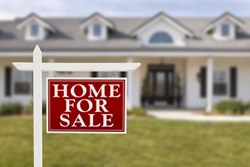 'Winter can be a hard time to sell a home,' a PropertyValueLookup.com spokesman said. 'The prime selling times of spring and summer are long gone. But there are ways to make it much more likely to sell a home during the colder months if you just know how.'
San Diego, CA (PRWEB) November 22, 2013
PropertyValueLookup.com is about to publish a guide to help people sell their home during the winter and get the maximum value for their home, the company announced yesterday.
"Winter can be a hard time to sell a home," a PropertyValueLookup.com spokesman said. "The prime selling times of spring and summer are long gone. But there are ways to make it much more likely to sell a home during the colder months if you just know how. There are even ways to take advantage of the season to make a home sell for more than it would in warmer weather."
The guide is meant to help people who need to sell their home as quickly as possible and can't wait months for the market to pick up, he said.
"If a person is being transferred to another city, they can't afford to be making mortgage payments on a home they are no longer living in," the PropertyValueLookup.com spokesman said. "We want to help those people move their homes off the market."
PropertyValueLookup.com will publish the report in the members' area of their site, he said.
"The goal here is to show people simple things they can do to make their home attractive to buyers," he said. "Most of these ideas won't cost a lot of money, but some of them can add thousands of dollars onto the value of a home."
About PropertyValueLookup.com:
Customer service website PropertyValueLookup.com was created to serve the needs of public records clients across North America. With thousands of requests processed each day, PropertyValueLookup.com continues to grow as a reputable customer service resource. Visit PropertyValueLookup.com to chat with a live representative, call 1-866-727-5728, or email manager(at)PropertyValueLookup(dot)com with any questions or concerns.