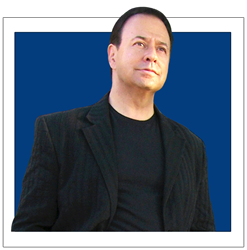 God has said do not be afraid for I have not come to destroy your land, but to awaken you…
Los Angeles, CA (PRWEB) May 21, 2014
God is wanting to affect change in this world and here on earth! "If there is one question that the prophetic spirit asks...it is this, tell me, what do you see? If we think we are going to take dominion on earth waiting for heaven to take control, you are wrong," states Gary Zamora
The Moment's 2nd event took place April 18th, 2014 at 7:00 PM and was an even larger success than its premier event on March 28th. Gary Zamora continues to prophesy massive world events live and in person at "The Moment".
"I looked up and I beheld the sky was on fire and then I saw myself watching it replayed over and over and over," says Gary Zamora during the event – "some say it is as though the sky is on fire and others will say the sky was on fire today, this the Lord will allow you to see as a witness to tell you, if the fire is above you, then the fire is within you. The fire above you will not purge you, but the fire within you will. The fire above will cause you to wonder and some it will cause them to fear…."
Gary Zamora further prophesies "They will say, "we do not know why, it's as though gases released within the atmosphere have ignited", but God says they will not be able to explain my mysteries…"
Gary Zamora embodies a message of divine truth called to reveal God's secrets here on Earth and is delivering this word, live, at "The Moment".
World events were further prophesied when Gary Zamora spoke about earthquakes in the future.... "But let it be known there will be earthquakes, but these earthquakes are different and they will go down in history as records as though they are connected to a chain reaction; one to feed off of the other," states Gary Zamora - "places will be shaken that have not been shaken in many years and some that have little to no recordings of these magnitudes, but God has said do not be afraid for I have not come to destroy your land, but to awaken you…"
Gary's PROPHETIC 2014 "The Moment's'" 3rd event is scheduled for Friday, May 30th, 2014 at 7:00 PM in Sun Valley, CA. This is a live, in person event and will not be broadcast. "The Moment" is a place to hear the prophetic voice of God. Experience "The Moment" Live with Prophet Gary Zamora; even just a glimpse of the prophetic can change the course of your life forever.
Gary Zamora is a Prophetic Leader and Prophet who was born in the United States. He embodies the gift of prophecy and is an expert in situational psychology. When asked how he knows how to guide individuals so accurately, he often says "God has blessed me with the gift of knowing."
Prophetic Alignment, LLC has developed various ways to deliver the message of prophetic insight through their products, programs, events and seminars. His live radio program titled "Prophetic Edge" airs every Wednesday at 3:00 PM Pacific where he delivers explosive insight as to why the prophetic is so important and how to make it more effective than ever before in your personal life.