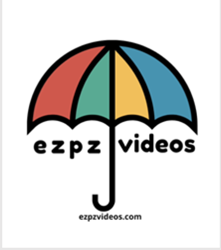 DES MOINES, Iowa (PRWEB) June 08, 2022
Prositions, Inc., a leading provider of Human Resource solutions, will be showcasing its latest services and learning content at the Society for Human Resources Management (SHRM) 2022 Conference & Exposition from June 12th – 14th in New Orleans, LA.
Along with their Career Coaching, Outplacement, and HR Consulting Services, Prositions will be previewing some of its latest microlearning course releases, including Lead with Hospitality with Taylor Scott, Retirement Planning with Kevin Lyles, and Scaling Culture with Ron Lovett. In addition, Prositions will present the latest releases from the leader in nanolearning content, EZPZ Videos, including content on mental wellness, diversity and inclusion, effective hiring techniques, customer service, and more.
"We are so excited to be back at SHRM, in person, to meet our customers and SHRM Expo attendees," said Jill Dillenburg, SVP of Sales and Marketing for Prositions. "Please stop by booth #5046. We'll be wearing our light-up shoes again and have drawings to win a pair. We'll also have other free gifts and discount coupons to give away."
EZPZ Vidoes nanolearning is the latest way for organizations to deliver high-impact content to the modern learner. These short (1 to 3-minute videos) are produced in a highly engaging and entertaining format like Instagram or TikTok-style videos. With hundreds of titles to choose from, EZPZ Videos is quickly becoming the most effective way for organizations to reach learners on their mobile devices or computers.
"We will also be showcasing our latest DashTrain microlearning courses and platform," said Debbie Brandt, Manager of Content for Prositions. "We have added some new features to our DashTrain platform, including powerful live and virtual classroom administration."
About Prositions
Prositions, Inc. is a leading provider of learning content and virtual training programs and offers a complete range of HR consulting, software, and service solutions. DashTrain, their full-featured Learning Management System (LMS), includes a library of over 7,000 micro and nanolearning modules. For more information or to preview the system and/or content, visit http://www.prositions.com.
About EZPZ Videos
EZPZ Videos partners with leading authors, subject matter experts, and curated social media influencers to create nanolearning videos and courses. Using an Instagram/TikTok-style approach, these 1 to 3-minute videos are changing the way organizations and individuals access learning and information. To find out more about EZPZ Videos, visit http://www.ezpzvideos.com.
About SHRM 2022
The SHRM Annual Conference & Exposition is the largest and best HR event in the world, providing your organization with the tools and resources you need to create and implement the successful HR practices that will ensure that your company will thrive. For more information or to register for the conference, visit http://annual.shrm.org/