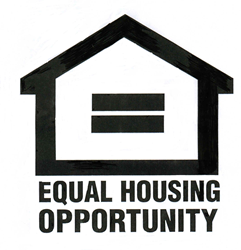 The Dallas North Tollway is expected to expand through Prosper so this community's desirability really only has one way to go
Dallas, Texas (PRWEB) November 28, 2014
What was formerly known as a farming community outside of the metropolis of Dallas, Prosper is starting to get a breath of fresh air as development is transforming the area. Berkshire Hathaway HomeServices PenFed Realty Texas reports Prosper is seeing the overflow of home buyers and developers from dense areas like Plano and Frisco as new shopping centers, office buildings and medical facilities are being mapped out along U.S. Highway 380 in southern Prosper.
A November 20 report by The Dallas Morning News found that home builders are plotting out sites of land in Prosper as nearby neighborhoods are seeing demand skyrocket and available land decrease. Builders got started on more than 400 homes in Prosper during the first three quarters of 2014 and many more are expected to be constructed over the next few years.
The home value in Prosper increased fairly significantly just in the past year. According to Altos Research, a California-based real estate analytics company, the median single-family home value was about $489,900 as of November 14. This marks nearly a $40,000 increase in the median home value in the past 12 months.
Demand for homes here has fluctuated greatly here in the past 12 month as well, showing this community is getting more active. Altos uses a unique figure called the Market Action Index to determine whether the market is leaning in favor of home buyers or sellers based on a neutral value of 30. While the index was just slightly in favor of home buyers with a score of 29.17 as of November 14, trends showed this index reached above that neutral line during the busiest real estate season.
"It was only a matter of time that home buyers would look farther than the immediate suburbs of Dallas, and Prosper has incredible potential to be an even more amazing community than it already is," says DD Flynn VP of Marketing at Berkshire Hathaway HomeServices PenFed Realty Texas. "The Dallas North Tollway is expected to expand through Prosper so this community's desirability really only has one way to go."
Even during the low point of the real estate season, there are a lot of homes on the market, showing home owner's confidence in Prosper's progression. Altos reported about 228 homes for sale in the middle of November, which is the largest amount of available homes in the past 12 months.
Click here for a 60-second Prosper home market update.
About PenFed Realty
PenFed Realty, wholly owned by PenFed (Pentagon Federal Credit Union), is a full-service real estate company with an annual sales volume over $2.8 billion; serving PenFed members as well as the general public. Over 1,700 top-notch sales professionals work out of PenFed Realty's 50+ offices to provide complete real estate services nationwide.
PenFed Realty is an independently owned and operated franchisee of BHH Affiliates, LLC. Berkshire Hathaway HomeServices and the Berkshire Hathaway HomeServices symbol are registered service marks of HomeServices of America, Inc.
About Berkshire Hathaway HomeServices
Berkshire Hathaway HomeServices, based in Irvine, CA, is a real estate brokerage network built for a new era in residential real estate. The network, among the few organizations entrusted to use the world-renowned Berkshire Hathaway name, brings to the real estate market a definitive mark of trust, integrity, stability and longevity. Berkshire Hathaway HomeServices in early 2014 was named "Real Estate Agency Brand of the Year" by consumers in the 26th annual Harris Poll EquiTrend® study of the largest real estate networks. Visit http://www.berkshirehathawayhs.com.
Irvine, CA-based HSF Affiliates LLC operates Berkshire Hathaway HomeServices, Prudential Real Estate and Real Living Real Estate franchise networks. The company is a joint venture of which HomeServices of America, Inc., the nation's second-largest, full-service residential brokerage firm, is a majority owner. HomeServices of America is an affiliate of world-renowned Berkshire Hathaway Inc.