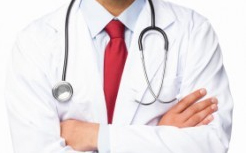 Users of Dr. Allen's therapeutic device are able to recover from chronic prostatitis and reverse prostate enlargement.
London, GB (PRWEB) February 08, 2014
Enlarged prostate sufferers are bombarded with various medications and prostate removal suggestions, which in many cases simply do not work. So when doctors suggest prostate medications for life or even minimally invasive surgeries, men should be fully informed that these treatment options may actually cause permanent harm. Patients often agree to these drastic measures without knowing about their side effects; while the improvement to the prostate gland malady can be effortlessly and naturally achieved with Dr. Allen's Device for Prostate Care. Designed as a comfy belt with the thermo-element, Dr. Allen's Device helps men to treat BPH and prostatitis gently and persistently, underlines Fine Treatment.
According to the article, 'What every man should know about his prostate', listed by BUPA, one of the most reputable medical bodies in the UK, dated February 4, 2014, "Up to one in three men have symptoms related to their prostate gland at some point in their lives. For some men, an enlarged prostate may only cause mild symptoms. However, some men may need to take medicines to help control their symptoms or doctor may suggest you have an operation to remove part of your prostate gland."
"It often happens that when men visit their doctors, they are not told that a natural treatment can help. And, sadly, general lifestyle tips don't give much help either. So, most men with chronic prostatitis or benign prostatic hyperplasia accept prolonged courses of antibiotics, BPH drugs and prostate surgeries – all of which pose notorious risks to general health. In contrast, Dr. Allen's Device is designed to treat prostate disorders locally and naturally," comments Dr. Simon Allen.
Natural prostate treatments are getting more popular. The book 'All about the prostate' by Ben Ong, explains how to treat a prostate disease using natural and holistic methods rather than using toxic drugs and invasive procedures. It is becoming more widely understood that medications and surgical procedures commonly suggested by doctors have the potential to cause more harm than good.
In contrast to medications and surgeries, Dr. Allen's therapeutic device helps men to recover from chronic prostatitis. The following video explains the details: http://www.youtube.com/watch?v=Sx1xfwwA5KI. The second video shows an interview with a man from London who has reversed prostate enlargement with Dr. Allen's Device for Prostate Care: http://www.youtube.com/watch?v=V5xidswhxJM.
"The Thermobalancing therapy provides an effective BPH and chronic prostatitis treatment by improving blood circulation inside the prostate gland," notes Dr. Simon Allen. "The users of Dr. Allen's therapeutic device are able to recover from chronic prostatitis and reverse prostate enlargement."
For details, please visit Fine Treatment at http://finetreatment.com/bph-treatment-prostate-enlargement.
About Dr. Simon Allen and Fine Treatment:
With over four decades of experience, Dr. Simon Allen, MD, PhD, Academician, member of the ATA, specialises in internal medicine. He has treated a wide range of chronic diseases, including patients after a heart attack, with kidneys problems, including kidney stones disease, prostate and spine conditions, as well as metabolic disorders. Fine Treatment ensures international availability of Dr. Allen's Devices for chronic prostatitis and BPH treatment, coronary heart disease, dissolving kidney stones, as well as for upper and lower back pain treatment and sciatica relief.