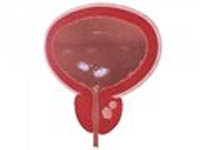 Chronic prostate inflammation must be treated locally to achieve tangible success, so wearing Dr. Allen's Device is the only way to achieve full recovery.
London, UK (PRWEB) December 16, 2013
The article, Symptoms of Prostate Problems in Young Man, published on December 14, 2013, says that the inflammation and irritation of prostate is known as prostatitis. It is characterised by a burning feeling while urinating, and a frequent urge to urinate. Men can also experience pelvic pain, therefore the term prostatodynia, or chronic pelvic pain syndrome (CPPS) is often used. Fine Treatment's customer feedback reveals that Dr. Allen's therapeutic device can help men to successed in achieving a significant relief or total cure of lower urinary tract symptoms and pelvic pain.
Why can't patients with chronic prostatitis get rid of this nasty condition? Why are so many treatments for chronic prostatitis so ineffective? Though millions of dollars and years of research are spent, chronic prostatitis treatments give no much hope to patients. And indeed, different treatments (antibiotic, alpha blockers, prostate injections, prostate massage, etc.) cause no response. It can directly affect patients' confidence and expectation of the cure. This is also a reason for why a lot of chronic prostatitis patients get frustrated.
The Harvard Medical School published an article, 'Treating prostatitis: Any cause for optimism?' saying, "Repeat courses of antibiotics probably aren't helpful. Even though they generally have few side effects, they aren't without risk. They can cause nausea, vomiting, and diarrhea; interfere with other medications; and trigger allergies."
After years of unsuccessful attempts to achieve a much-desired relief from chronic prostatitis with conventional treatment options, a Fine Treatment's customer has now reported easing the symptoms of chronic prostatitis exclusively by wearing Dr. Allen's Device for Prostate Care for 7 months. The gradual nature of the recovery process is expected, as even the flu takes a while to recover from.
With constant use of Dr. Allen's Device, patients with chronic prostatitis are likely to experience pelvic pain relief within a couple of weeks. Since this health problem typically lasts for months or years prior to the start of the treatment, the recovery period will take some time, during which "good" days will alternate with "bad" days for a while.
Every health problem takes time to heal. Here is a video testimonial showing a Fine Treatment's customer who had been suffering from chronic prostatitis for over 4 years, while taking antibiotics, and who subsequently recovered in 5 months at home by wearing Dr. Allen's device: http://www.youtube.com/watch?v=Sx1xfwwA5KI.
"The Thermobalancing therapy improves the condition of the prostate gland gradually," says Dr. Simon Allen. "Chronic prostate inflammation must be treated locally to achieve tangible success, so wearing Dr. Allen's Device is the only way to achieve full recovery."
For details, visit Fine Treatment at http://finetreatment.com/chronic-prostatitis-cpps-treatment/.
About Dr. Simon Allen and Fine Treatment:
Dr. Simon Allen, MD, PhD, Academician, member of the ATA, is a highly experienced medical professional. His specialty is in internal medicine. He has treated a wide range of chronic diseases, including patients after a heart attack, with kidneys problems, including kidney stones disease, prostate and spine conditions, as well as metabolic disorders. Fine Treatment exclusively offers Dr. Allen's Devices for the treatment of chronic prostatitis and BPH, coronary heart disease, dissolving kidney stones, as well as back pain and sciatica relief.