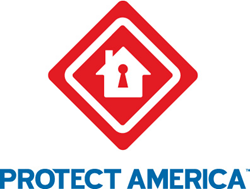 Austin, TX (PRWEB) May 22, 2014
Protect America, Inc., home security and home automation provider, participated in the trial of two suspects who burglarized the home of a customer in Los Angeles County, California. The company's representative provided expert testimony which was crucial in proving the suspects' involvement in a brazen midday burglary.
"The information provided by Protect America was instrumental to the successful prosecution of the case," said Patricia Swain, Deputy District Attorney for the State of California. "Both defendants were found guilty of Residential Burglary - a violation of Penal Code 459, as well as Grand Theft Personal Property - a violation of Penal Code 487." The case (Los Angeles Superior Court case number SA084462) was a third strike for one of the defendants and resulted in a sentence of 35 years to life.
According to court documents, on an early afternoon in June 2013, two suspects kicked open the front door of a Protect America customer's home and set off an alarm. The two men fled the residence and were apprehended nearby in possession of a large television. The men then claimed they found the stolen goods on the street.
Also according to court documents, Protect America Director of Care Operations Jeff Butler provided home security expertise and aided in establishing a timeline of events from the triggering of an alarm to the suspects' apprehension by police officers. This timeline made the defendants' claim (that a third party had burglarized the residence and discarded the stolen property on the street) virtually impossible.
"We work tirelessly to help communities protect themselves," said Butler. "While I would prefer that no one be subjected to burglary and faced with its aftermath, knowing the process worked and that we were able to help ensure the suspects' conviction is definitely gratifying."
About Protect America, Inc.
Protect America is an Austin, Texas-based provider of wireless home security systems that employs approximately 400 people. Since the company's founding in 1992, Protect America has secured over 400,000 American homes. Protect America is part of the Rockbridge Growth Equity family of companies that includes the Cleveland Cavaliers and Quicken Loans. Protect America offers affordable security solutions customizable to every home. Call 1-800-951-5190 to speak with a Protect America home security expert about an interactive wireless alarm system.
Media Contact
Tim Krebs
Corporate Communications Manager
Email: timkrebs(at)protectamerica(dot)com
Phone: 1-800-951-5111 x8251