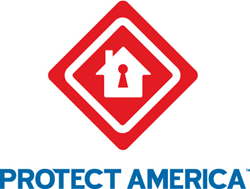 We work every day to make security affordable for everyone.
Austin, Texas (PRWEB) April 30, 2014
Wireless security pioneer Protect America announced today a surprise Spring Savings Event in which it revealed an array of unprecedented options unlike anything seen in the industry – including giving homeowners the ability to defend themselves from burglary for less than a dollar a day. The event is the first of its kind for the company, whose security, home automation and life safety offerings integrate to create a digital web of protection and convenience around homeowners.
The company, in its decades of experience safeguarding homes and business from enterprising thieves, has increased its focus on shaping offerings based on feedback from homeowners. "We want to engage people on their own terms," said Protect America President Scott Fleming. "Everything we do is inspired by homeowners – our neighbors, our customers, our families. If you just listen to them, they'll tell you what you need to hear. People don't want to pay exorbitant fees to protect their homes and families from burglary, and we work every day to make security affordable for everyone."
Protect America's Spring Savings Event includes a $5 per week headline offer, an interactive security camera included with select security packages at no extra cost, no equipment fees with any package, and fire protection for less than ten dollars a month.
About Protect America, Inc.
Protect America is an Austin, Texas-based provider of wireless home security systems that employs approximately 400 people. Since the company's founding in 1992, Protect America has secured over 400,000 American homes. Protect America is part of the Rockbridge Growth Equity family of companies that includes the Cleveland Cavaliers and Quicken Loans. Protect America offers affordable security solutions customizable to every home. Call 1-800-951-5190 to speak with a Protect America home security expert about an interactive wireless alarm system.