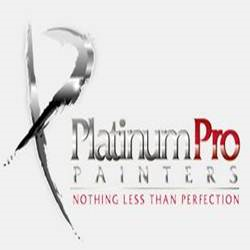 For those looking for the nicest weather in Canada, Southern Alberta is the sun belt. And when it comes to major cities, Calgary basks in the sun more than any other city, with 333 days of sunshine each year
Calgary, Canada (PRWEB) June 06, 2014
Platinum Pro Painters – Calgary (http://www.PlatinumProPaintersCalgary.com), the leading painting/renovating company serving the Calgary, Okotoks, Airdrie, Cochrane, and surrounding areas, announces its top tips for protecting fences and saving money during the hot summer months.
"For those looking for the nicest weather in Canada, Southern Alberta is the sun belt. And when it comes to major cities, Calgary basks in the sun more than any other city, with 333 days of sunshine each year," says Chris White, owner of Platinum Pro Painters – Calgary. "In fact, the 10 sunniest places in Canada are all located in southern Alberta and Saskatchewan." (Source: Osborn, L., "Sunniest Places in Canada," CurrentResults.com; http://www.currentresults.com/Weather-Extremes/Canada/sunniest-places.php, last accessed June 5, 2014.)
White explains that while Calgarians love to get out and enjoy the sun, the local weather can wreak havoc on exterior wood structures like fences; leaving them weathered and sun-damaged. While fences are supposed to add privacy and curb appeal, they can be an eyesore and actually devalue a property if they are not properly maintained.
Unfortunately, he adds, most property owners think the only way to fix their fence is to spend thousands of dollars to repair or replace it. But whether it's a fence, deck, or porch, wooden exterior structures need regular upkeep in order to avoid weathering, dry rot, or general deterioration. And with the right approach, even the most battered-looking fence can be saved, White says.
"To prevent weathering or structural damage, it's important to stain a fence or other outdoor wood structure. A fence restoration project can take just a day or two and be done for a fraction of the cost of replacing a fence," White notes. "Most homeowners think they will save money by staining a fence themselves, but since most do not own the proper tools, they could actually do greater long-term damage."
According to White, it's important to clean away mould, dirt, debris, and peeling paint with a professional power washer before staining a fence; however, not knowing how to use it can permanently damage the fence. When it comes to staining a fence, the most cost-effective approach is to use a professional airless spray gun, which uses much less stain and takes a lot less time than using a roller or brush. A spray gun can also get between each plank and into difficult-to-reach nooks.
"Staining a fence can be arduous, detailed work," White concludes. "Getting a professional team of painters with a proven track record of fence staining not only helps homeowners save money and beautify their property, but it also frees them up to spend more time enjoying the beautiful Calgary weather."
Platinum Pro Painters – Calgary is the premier painting/renovating company serving the Calgary, Okotoks, Airdrie, Cochrane, and surrounding areas. With more than 60 years of industry experience, Platinum Pro Painters – Calgary offers its clients a full range of professional residential and commercial services, including exterior and interior painting. Platinum Pro Painters also provides a host of other services, such as driveway sealing, pressure washing, graffiti removal, and vinyl and aluminium siding painting. Some of the areas served by Platinum Pro Painters – Calgary include Airdrie, Crossfield, Okotoks, Priddis, Strathmore, High River, Nanton, and Bragg Creek. To learn more about Platinum Pro Painters – Calgary, visit the company's web site at http://www.PlatinumProPaintersCalgary.com or call toll free 1-855-847-2468 (PAINT).