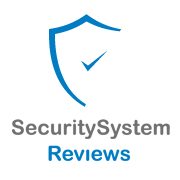 Knowing how to go about protecting personal documents is important for all homeowners, thanks to the experts at SecuritySystemReviews.com this is easy to do following these simple steps.
Atlanta, Georgia (PRWEB) September 30, 2013
Many times people will take significant steps to protect valuables, including the installation of a top security system, or the purchase of a safe, but they don't take the same steps to protect documents. Documents of all types, from birth certificates to insurance policies and financial documents, should be safeguarded with the utmost security in mind. This doesn't just include safeguarding against theft, it also means providing protection against other potential emergencies, such as a fire or flooding.
The security professionals at SecuritySystemReviews.com, created a list of tips for people to consider when protecting documents from any number of dangerous or destructive situations. SecuritySystemReviews.com is a provider of the best home security system reviews, and comparisons of the best alarm companies in the country.
1. A safety deposit box located at a bank is one of the most secure ways to store documents. Not only is stringent identification required to access a safety deposit box, but they're also protected by alarms, security guards and a number of other mechanisms utilized in banks. The only downside to an offsite safety deposit box is the difficulty the individual will have in accessing the documents in case of an emergency.
2. Documents such as a power of attorney and health care directive should be stored within one's home. This is because it could be difficult for family members to access these documents if they were stored in a safety deposit box. Also, upon an individual's death, their safety deposit box is sealed, which means it can take a long time to gain access to information stored there.
3. Choose safes for storing documents that are fire safe and waterproof. This is very important for documents, to avoid having them damaged or destroyed in the case of an emergency. When choosing a fire-resistant safe, carefully consider its UL rating, which will indicate how long it can withstand extremely high temperatures, as well as the maximum temperature it can withstand while still protecting documents.
4. Never rely on only one set of documents. Have several copies of each document. The original, for example, could be stored in an offsite safety deposit box, while photocopies could be stored in a home safe, and electronic copies could be stored on a computer or on a CD or external storage device.
5. Important documents should include: home and property documents, such as mortgages, car titles, and insurance policies, medical records, prescriptions and health insurance information, and bank statements, W2s and financial information.
About SecuritySystemReviews.com
SecuritySystemReviews.com is the leading third party provider of information pertaining to the home security industry. The site provides reviews and comparisons of top security companies throughout the country. SecuritySystemReviews.com also offers valuable coupons and discount codes, as well as pricing information for top companies such as ADT pricing.