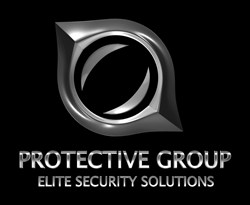 Bohemia, NY (PRWEB) October 02, 2013
The Protective Group, a leading event security company on Long Island, responds to a September 25th article by Deseret News titled "60-year-old woman accused of abducting grandson in 2000."
According to the article, a woman who abducted her grandson back in 2000 was finally discovered and arrested after more than a decade. When the woman, Sandy Hatte, enrolled the boy into school, officials then became suspicious as Hatte tried to pass herself off as the boy's mother. The article states, "the sheriff's department started investigating the case, after a school official in Livingston County notified authorities that 'something was unusual about the custody of a juvenile recently enrolled in that school,' according to a probable cause statement." Hatte is being held on a charge of felony child abduction.
Larry Jones, a private investigator hired by the family of the boy, had previously tracked Hatte to Putnam County, Missouri, but she fled when she was contacted by law enforcement. Jones was not surprised by the fact that Hatte had stayed undetected for so long. The article quotes Jones, who says, "I think people turn a blind eye. I think it's just because they don't want to get involved."
John Monderine, CEO of the Protective Group, believes that private investigators can complement police investigations. "When it comes to cases like this one, private investigators are often able to spend much more time investigating than local law enforcement. The investigator that the boy's family hired was able to track down Sandy Hatte once, even though she avoided being apprehended."
The Protective Group is an elite full service private security firm with specializations in special event security, corporate security, private investigators, insurance investigators and surveillance. Its top-notch professional security guards have over 150 years of combined law enforcement service and its security personnel are physically fit, professional, athletic, and completely dedicated to ensuring events proceeds without a hitch. From charity runs and fashion shows, to fundraisers and art shows, the Protective Group instills confidence and assures safety at an exclusive event or place of business.