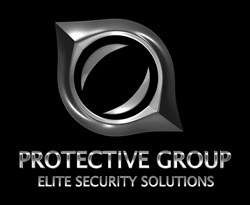 Bohemia, NY (PRWEB) October 03, 2013
The Protective Group, one of Long Island's leading corporate security companies, gives commentary on an article posted by Fast Company, which reports how easily employees can be duped by hackers and how vigilance is essential to prevent attacks.
According to the article published by Fast Company on September 30th titled "The Hacks Are Coming From Inside the Building," the Chief Technology Officer (CTO) of Atlantic Media, Tom Cochran, created an experiment to see which of his organization's employees were vulnerable to being exploited by hackers. Cochran sent all of his employees an email with a phishing link designed to ask them to input their password. About half of them opened the email and more than half who opened the email clicked on the link. The article quotes Cochran, who says, "tricking people that easily made it a much more compelling ask to push the whole company to use two-step authentication, which was my ultimate objective."
According to the article, Cochran feels that his employees are more aware of cyber threats due to this false attack, and are likely to be more vigilant about security in the future. According to Cochran, "People are more apt to learn from an experience than listen to a recommendation or policy." The article notes that Fast Company and "CSOs from several Fortune 500 companies," have conducted similar initiatives within their organizations.
John Monderine, CEO of the Protective Group, a leading corporate security company, believes that firsthand experience is the most effective way to educate employees about the dangers of cyber attacks. "People don't usually make the same mistake twice when it comes to phishing. If they mistakenly give away their password during a company test, they are unlikely to fall for the same trick again."
Monderine also believes that internal cyber-attack tests must be carried out in a positive manner. "You don't want to appear like you are singling out people who gave away their password in the test," he says. "The purpose of the test is not to get your employees into trouble, but to educate them."
The Protective Group is an elite full service private security firm with specializations in special event security, corporate security, private investigators, insurance investigators and surveillance. Its top-notch professional security guards have over 150 years of combined law enforcement service and its security personnel are physically fit, professional, athletic, and completely dedicated to ensuring events proceeds without a hitch. From charity runs and fashion shows, to fundraisers and art shows, the Protective Group instills confidence and assures safety at an exclusive event or place of business.