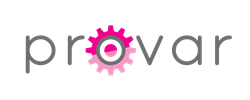 BRENTWOOD, Tenn. (PRWEB) October 07, 2021
Provar, a leading test automation platform for Salesforce worldwide, is bringing its message of business application reliability through testing to six industry events this month. Software quality is increasingly emerging as a means of competitive differentiation. To make this happen, fast moving, innovative enterprises need testing processes and CI/CD pipelines optimized for ecosystems like Salesforce.
This month, you can find Provar at:
STARWEST (virtual)
October 6-7
Join a private call with the Provar team, check out product and solution videos, find links and other resources, and download useful content about software testing optimized for Salesforce.
Winter '22 / 2.5.0 Webinar
October 14
At 11 a.m. CDT, Provar will host a webinar that covers Provar and Salesforce release highlights as well as Applitools features.
Provar Community Presents: A Leadership Guide to Holistic Testing & DevOps
October 19
In our Provar Community discussion, Janet Gregory will share a roadmap for how leaders can effectively confront quality challenges through a holistic testing approach to scale, while continuing to deliver high quality products.
Ministry of Testing - Test.bash(); 2021
October 28
For the 4th annual Test.bash();, the focus is tools and test automation, a subject Provar knows inside and out.
Tahoe Dreamin' and Florida Dreamin'
October 28-29
Tahoe Dreamin' in California and Florida Dreamin' are regional gatherings of Salesforce enthusiasts. Provar will participate virtually and offer demos and one-on-one explanations of how organizations building on Salesforce can set themselves apart with outstanding software quality.
**Meet With Provar at These Events**
To get in touch with the Provar team and learn more about application testing that is optimized for the Salesforce platform, reach out to Provar at http://www.provartesting.com, or find us on Twitter or LinkedIn.
**About Provar**
Provar pairs intuitive testing solutions with world-class service to help teams capitalize on their Salesforce investment with a robust and scalable solution designed to improve release agility, drive down system errors and advance innovation. Visit provartesting.com to learn more.