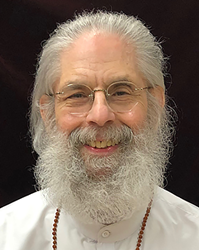 "This conference curriculum has been transformational, inspiring and self-empowering. I highly recommend this conference to every physician and healthcare practitioner." -- Keyvan Hariri MD
AVERILL PARK, N.Y. (PRWEB) February 21, 2023
The proprietary AMI Meditation® curriculum, proven in a recent peer-reviewed clinical study to reduce physician burnout and stress, will be offered to physicians and other healthcare providers at the 12th annual Heart and Science of Yoga conference October 17-21, 2023 at the Equinox Resort and Spa in Manchester, Vermont. This comprehensive training in Yoga Science as Holistic Mind/Body Medicine is accredited for 34 CMEs through the American Medical Association and, as a hybrid conference, it will be offered simultaneously in-person and virtually.
According to the "National Physician Burnout, Depression & Suicide Report" recently published in the 2023 Medscape Report, 53% of physicians reported burnout symptoms, compared to 42% who said they were burned out in 2018.
The peer-reviewed study of the AMI Meditation® curriculum taught at this October's physicians conference was published in the November 2022 issue of "Lifestyle Medicine." The Study findings differed dramatically from the national burnout and stress trend. Over a 6 month period, the study proved that participants, all graduates of previous AMI physicians conferences, reduced their Burnout levels 23.3%, reduced their Secondary Traumatic Stress levels 19.9%, and increased their Compassion Satisfaction levels 11.2%.
The "Heart and Science of Yoga" is a leading-edge conference that presents practical and effective tools to help physicians reduce burnout and stress, but also to bring back their joy in practicing medicine, achieve personal and professional fulfillment, and provide more compassionate and insightful care to patients. Topics will include a comprehensive overview and instruction on AMI Meditation® and mantra science, diaphragmatic breathing, Yoga Psychology, resilience, mind function optimization, Epigenetics, food as medicine, Ayurveda, easy-gentle yoga postures, a personal lymph system detoxification program, and an understanding of the chakra system as a diagnostic tool.
According to AMI founder, curriculum developer and conference director Leonard Perlmutter, "Regardless of how challenging your circumstances might feel today, the 12th annual Heart and Science of Yoga® CME Conference will provide you a set of practical tools that can enhance your creativity, well-being, happiness and success. The effectiveness of these 36 tools has been validated by AMI's recent peer-reviewed clinical study––proof that when you have the right tool, every job is easy."
Mark Pettus, MD, a dedicated student of Yoga Science and longstanding faculty member of AMI's CME-accredited annual "Heart and Science of Yoga" Physicians Conference, says, "My appeal to any physician or caregiver would be to love yourself. Express the same compassion to who you are as you would for those you care for, and look in the mirror and ask yourself, "Are you happy?" "Are you thriving?" And if not, why is that? AMI's clinically proven Heart & Science of Yoga® curriculum and tools that you receive through this physicians conference is really the antidote to so many of life's day-to-day challenges."
-30-
About the American Meditation Institute
The American Meditation Institute is a 501(c)3 non-profit educational organization devoted to the teaching and practice of Yoga Science, meditation and its allied disciplines as mind-body medicine. In its holistic approach to wellness, the AMI combines the healing arts of the East with the practicality of modern Western science. The American Meditation Institute offers a wide variety of classes, retreats, and teacher training programs. AMI also publishes Transformation a bimonthly journal of Yoga Science as Holistic Mind/Body Medicine. Call 518.674.8714 for a mail or email subscription.
Leonard Perlmutter is available for interviews by contacting:
Media Contact
Robert Washington
PO Box 430
Averill Park, NY 12018
Tel: 518-674-8714
Fax: 518-674-8714