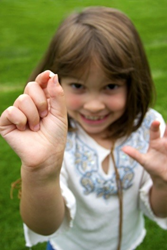 ...this management and team have their finger(s) squarely on the pulse of regenerative medicine, as well as the needs of families across the globe.
Ras Al Khaimah, UAE (PRWEB) May 05, 2015
Private equity consultant and international research firm, Grace Century, FZ LLC has announced that its dental stem cell biobank project, Provia Laboratories', monthly enrollment for Store-A-Tooth™ increased once again--in April, 2015 –and posted yet another exciting record. This marks the company's 40th month of increased record volume and represents a significant 54% increase over last April (2014).
Marketing for Provia's dental stem cell biobank is conducted via the Store-A-Tooth brand. The company has expanded rapidly, both domestically and abroad, as awareness for the potential uses of dental stem cells continues to take hold in the life sciences community. Data shows research continues to be conducted at an unprecedented pace in the field. Provia plans on expanding into Europe in 2015 adding to its recent approval for operations in the Caribbean commonwealth of the Bahamas.
"We are ecstatic on the steady and continuous growth by Provia," Scott Wolf, CEO of Grace Century, said. "It proves that this management and team have their finger(s) squarely on the pulse of regenerative medicine, as well as the needs of families across the globe. Parents are realizing that this new option will be invaluable to their children in the years to come."
"We have been working tirelessly on establishing the platform for global expansion, which is now ready to be executed," said Howard Greenman, CEO of Provia laboratories. "As Provia prepares for regulatory approval in Europe, it is building key relationships necessary to enter market Store-A-Tooth™ effectively. When the regulatory approvals are finalized – targeting this summer, we will be ready for a significant launch."
About Provia Laboratories
Provia Laboratories, LLC is a health services company specializing in high quality biobanking (the collection, transport, processing, and cryogenic storage of biological specimens). Its dental stem cell biobank service, Store-A-ToothTM, gives parents the option to store stem cells today to protect their children's health tomorrow. Store-A-Tooth preserves stem cells from baby and wisdom teeth that would otherwise be discarded, so parents can be prepared for advances in stem cell therapies that someday may help treat conditions such as type 1 diabetes (T1D), spinal cord injury, heart attack, stroke, and neurological disorders like Parkinson's and Alzheimer's. For more information about the Store-A-Tooth™ dental stem cell biobank service, visit http://www.store-a-tooth.com.
About Grace Century
Grace Century, FZ LLC is an International research and private equity consultancy located in Ras Al Khaimah (north of Dubai) in the United Arab Emirates (UAE). Grace Century specializes in game-changing life science and health related private equity projects.