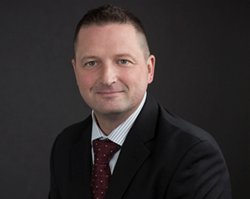 There have been many times that the ability to work with prosecutors or opposing counsel has allowed me to procure the best possible outcome for my client.
Spokane Valley, WA (PRWEB) September 16, 2015
"I'm often asked about my time in the military," said Jason Johnson, who before becoming a licensed attorney, served a combined 10 years in the military. Jason spent 5 years on active duty with 3 deployments to Kuwait, Kosovo and then to Kuwait/Iraq during the initial invasion in 2003.
His fourth deployment was in 2006-2007, when he was deployed to Baghdad to conduct route clearance.
Now Attorney Jason Johnson explains, "The first reason to have a combat veteran representing you, is we recognize and accept any challenge. There are many phrases and idioms that you learn in the army," said Johnson. "One such phrase is "embrace the suck." When you are running backwards up a steep hill for the third time in an hour, that simple phrase keeps you going. In the end – when the run is over, there is a sense of accomplishment from completing the challenge."
Clients need a lawyer who can understand the challenge, and can help them 'embrace the suck.' He said, "Not every case has a happy ending – but having a lawyer who understands your difficulties and issues is a good start.'"
The second reason, according to Johnson, is that a combat vet knows how to plan and prepare for battle and at Provident Law, they understand that each battle or case is unique.
"On my last deployment to Baghdad, I was tasked with planning 30-40 route clearance missions per week for our Battalion," Johnson recalled. "Route clearance is a nice way of saying that our job was to look for, and find, the roadside bombs. Each mission and each route were unique. There may be similar techniques for finding IEDs, but there are a number of variables that go into planning each mission. Unfortunately, some attorneys treat every case in the same, cookie-cutter way."
Johnson noted that the third reason is the fact that a combat vet works well with people.
"One of the difficulties that you face in the military is having to deal with people that you may not like – or even respect," Johnson said. "There have been many times that the ability to work with prosecutors or opposing counsel has allowed me to procure the best possible outcome for my client."
Ultimately, a combat vet is not afraid of a fight. "Unfortunately, many cases need to go to trial," Johnson said. "Whether a civil dispute, a custody battle, or a criminal charge, sometimes a deal is just not in the best interest of the client. Surprisingly, there are many attorneys who fear the courtroom litigation. They look to settle the cases, or hand off the litigation if the case is going to go to trial. When you have to go to trial, you want to be comfortable knowing that your attorney is not afraid of a fight. We believe in aggressive representation which includes fighting for your rights in the courtroom."
About Provident Law
Provident Law was formed in 2013 by Army Veteran Jason Johnson. As a second career, Johnson attended law school after serving in the Army, and is licensed in both Washington and Idaho.
The firm specializes in criminal defense, personal injury, and family law. For more information, please visit: http://providentlawfirm.com, or call (509) 252-8435. The office is located at 16201 East Indiana Avenue, Suite 2240, Spokane Valley, WA, 99216.
About the NALA™
The NALA offers local business owners new online advertising & small business marketing tools, great business benefits, education and money-saving programs, as well as a charity program. For media inquiries, please contact the NALA at 805-650-6121, ext 361.