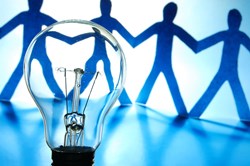 PowerPatent Analyzer is a fantastic tool that allows our patent professionals to analyze large portfolios with thousands of patents to identify candidates for licensing and sale of unwanted but valuable patent assets
Santa Clara, CA (PRWEB) September 26, 2013
PowerPatent announces that it is developing PowerPatent Analyzer, a comprehensive patent analysis system suitable for analyzing large patent portfolios. Leveraging from various patent analysis tools that form the core of the PowerPatent technology, PowerPatent Analyzer is ideal for analyzing large IP portfolios for quality/coverage/scope of the patents in the portfolio.
Byron Sanders, Founder & CEO of IP CEO, Inc. notes that "PowerPatent Analyzer is a fantastic tool that allows our patent professionals to analyze large portfolios with thousands of patents to identify candidates for licensing and sale of unwanted but valuable patent assets. We will be working with PowerPatent during the development process and we look forward to having this tool at our disposal."
IP CEO Inc. identifies opportunities to monetize patent assets and non-core patents. In doing so, IP CEO clients are able to realize substantial economic benefits and dramatic returns on investment; whether this is in the form of reductions in patent maintenance costs, identification and protection of key assets or from the sale/licensing of noncore patents that may have significant value in adjacent or emerging technology domains.
Mr. Sanders continues that "A comprehensive patent portfolio protects a corporation's current and future products and revenue streams and represents a key corporate asset that needs regular and detailed maintenance. However many corporations don't have the resources and time to audit, manage or more importantly, monetize their growing patent portfolios. Mergers and acquisitions, divestitures, rapidly evolving product lines and an ever changing competitive landscape only increase the need for regular and detailed portfolio management. PowerPatent Analyzer fulfills this role."
About PowerPatent
PowerPatent Inc. is a privately-held software applications company headquartered in Silicon Valley. Our company's products are designed and developed by a team of legal, software, user experience, and Web design professionals. Our mission is to democratize the intellectual property (IP) ecosystem. Our tools provide a cost-efficient framework for inventors and entrepreneurs to participate in the IP system and be recognized and rewarded for their ingenuity.
For more information, visit http://www.powerpatent.com, follow us @powerpatent on Twitter, and like us on Facebook.