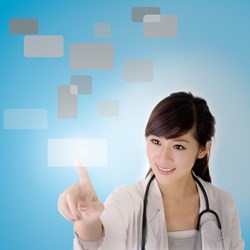 MIBA Medical uses patent workflow solutions from PowerPatent Inc. to enable MIBA Medical to file quickly and benefit from the first-inventor-to-file provision of the American Invents Act (AIA) through the provisional and utility patent application process
San Jose, CA (PRWEB) September 26, 2013
MIBA announces that it recently received a favorable international search report for MIBA's international patent application Serial No. PCT/US2012/064586. This international patent application covers systems and methods for forming a biocompatible cross-linked polymer having an interpenetrating polymer network (IPN) by cross-linking a heteropolysaccharide to form a single cross-linked material; and performing one or more additional cross-linkings on the single cross-linked material to form a multiple cross-linked material, wherein the multiple cross-linked material has one or more IPN regions resisting biodegradation in a human body than the single cross-linked material and one or more single cross-linked extensions radiating out from the IPN, wherein the combination of the IPN and the extension provide biodegradation resistance, soft touch feeling, and ease of insertion into the human body.
The international search authority, the Korean Intellectual Property Office or KIPO, noted that:
When the inventions of [the prior art] are compared with those of claims 1 and 21 of the present application, none of above-mentioned prior art documents discloses one or more single cross-linked extensions radiating out from lPN, wherein the extensions enable the composition to be injected through a small gauge needle as described in claims 1 and 21.
Moreover, a person skilled in the art would not combine [the references] to arrive at the invention of claims 1 and 21.
Therefore, the subject matter of claims 1 and 21 is considered to be novel and to involve an inventive step under PCT Article 33(2) and (3).
The positive opinion from the international search authority will help building a growing portfolio of global intellectual property for MIBA's minimally invasive body augmentation products including a dermal filler product called Restor® and large scale filler product called Curvature®.
Facial and body injectable procedures are expected to grow in acceptance among the general population. Physicians such as family practitioners, dentists, gynecologists, emergency physicians, neurosurgeons, and ear-nose-and-throat specialists, have found that the high return on investment for these procedures combined with the ease of administration and low capital costs make facial injectable products a profitable adjunct to their practices other business.
"We pride ourselves on our ability to develop long lasting, superior facial and body injectable products", says CEO Phi Nguyen, MD. "After arriving at significant design milestones, MIBA Medical uses patent workflow solutions from PowerPatent Inc. to enable MIBA Medical to file quickly and benefit from the first-inventor-to-file provision of the American Invents Act (AIA) through the provisional and utility patent application process, and now the international patenting process through the PCT," says Dr. Nguyen.
About MIBA Medical Inc.
MIBA Medical, Inc. is medical aesthetics company which believes that everyone should have a choice to enhance her beauty, erase the signs of aging and regain youthfulness without surgery. We consist of a group of industry veterans gathered under the leadership of an accomplished plastic surgeon who has the vision of making a best in class tissue filler. For more information about MIBA Medical, visit http://www.mibamedical.com.
About PowerPatent
PowerPatent Inc. is a privately held software applications company headquartered in Silicon Valley. Our companys products are designed and developed by a team of legal, software, user experience, and Web design professionals. Our mission is to democratize the intellectual property (IP) ecosystem. Our tools provide a cost-efficient framework for inventors to participate in the IP system and be recognized and rewarded for their ingenuity. For more information, visit http://www.powerpatent.com, follow us @powerpatent on Twitter, and like us on Facebook