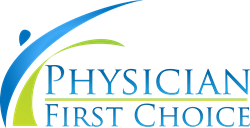 Physician First Choice offers prp therapy for hair loss, which is outpatient, low risk and performed by Board Certified doctors!
Orange, California (PRWEB) November 25, 2013
West Coast stem cell clinic, Physician First Choice, is now offering PRP for hair loss with a complimentary consultation. PRP therapy is a low risk, outpatient treatment that calls in the body's own stem cells and offers an excellent chance for hair restoration. For more information and scheduling, call (888) 988-0515.
Losing one's hair can be very demoralizing. Current available treatments available such as topical creams and medicines do not yield effective results most of the time. Most people end up needing to resort to hair transplants as their only option, which is a very expensive treatment.
PRP for hair loss, which stands for platelet rich plasma therapy, involves a simple blood draw from the patient. The blood is then spun down rapidly to concentrate the platelets and growth factors. This solution is then injected into the areas desired for hair restoration.
Initial published studies are showing hair restoration may begin to occur within a couple months and be dramatic within 6 to 12 months. The treatment is a fraction of the cost of a hair transplant. The injected growth factors call in the body's stem cells to help regenerate hair.
Additional treatments offered at Physician First Choice include stem cells for arthritis, diabetic neuropathy, the PRP facelift and IV infusions of Myer's Cocktails for numerous conditions.
For more information and scheduling regarding available treatments and for a complimentary consultation, call (888) 988-0515.