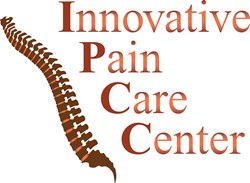 PRP therapy for rotator cuff repairs offers pain relief and the potential to repair the tear and avoid surgery!
Las Vegas, Nevada (PRWEB) November 13, 2013
The top Henderson and Las Vegas pain management doctors at Innovative Pain Care are now offering PRP therapy to nonoperatively heal rotator cuff tears. The platelet rich plasma therapy is administered by Double Board Certified pain management doctors in Las Vegas and has the potential to not only reduced shoulder pain but help patients avoid surgery. For scheduling, call (702) 323-0553.
Over the past decade, PRP therapy's popularity has increased tremendously for pain management conditions including soft tissue injury and arthritis. Soft tissue conditions where platelet rich plasma therapy has been found to be helpful include rotator cuff bursitis and tears, elbow tendonitis, Achilles tendonitis and ligament injuries. Recent published studies have shown PRP therapy to provide excellent pain relief for joint arthritis with the potential to provide cartilage preservation and potential regeneration.
Traditionally, steroid injections have been used for the treatment of shoulder pain due to rotator cuff tears. These provide excellent pain relief but no potential for tissue regeneration. PRP therapy actually contains growth factors and platelets, while also calling in the body's stem cells to help with tissue repair and regeneration.
Innovative Pain Care sees patients out of multiple locations in Las Vegas, Summerlin and Henderson. The PRP therapy procedures are all performed as outpatient and entail very little risk since it involves the patient's own blood.
For more information on scheduling for PRP Therapy with pain management Las Vegas trusts, call (702) 323-0553.