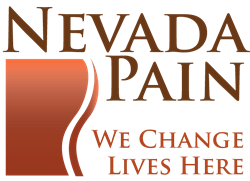 PRP Therapy at Nevada Pain offers patients the ability to avoid surgery for degenerative arthritis, tendonitis and ligament injury!
Las Vegas, Nevada (PRWEB) February 26, 2014
Top pain management center in Las Vegas at Nevada Pain is now offering regenerative medicine with platelet rich plasma therapy. PRP therapy is proving to be revolutionary for the treatment of degenerative arthritis, tendonitis and ligament injury. Call (702) 323-0553 for more information and scheduling.
Over the past few years, published studies have been showing the benefits of platelet rich plasma therapy for numerous painful conditions. This includes degenerative arthritis of the knee, shoulder and elbow tendonitis, ligament injuries and more. A considerable amount of conditions receive benefit with PRP, allowing patients pain relief and the ability to delay or avoid the need for surgery.
PRP Therapy in Las Vegas is performed as an outpatient, involving a simple blood draw from patients. The blood is then spun down in a centrifuge machine, concentrating platelets and growth factors. The solution is then injected right away into the problem area. Since the procedure involves a person's own blood, there is minimal risk for the procedure.
Many athletes are having PRP therapy performed, including Tiger Woods, Kobe Bryant, Rafael Nadal and Brandon Roy. The procedure has allowed athletes to get back on the field faster and resurrect careers. It has truly been an amazing procedure for assisting in injury repair.
Nevada Pain offers several Board Certified, Award Winning Las Vegas pain management doctors with extensive experience in regenerative medicine procedures. This includes PRP therapy and stem cell injections with bone marrow aspirate and amniotic derived procedures.
For more information and scheduling with PRP therapy Las Vegas trusts, call (702) 323-0553.