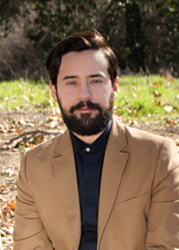 San Diego, California (PRWEB) October 24, 2016
For the second year in a row, the San Diego/Imperial Counties Chapter (PRSA SDIC) was presented with the "Public Relations Society of America (PRSA) Chapter Diversity and Inclusion Award," standing out among its peers for its commitment to advancing diversity and inclusion among its members and within the Society.
The award is given to a PRSA Chapter that embodies and demonstrates key values in diversity, and that contributes to advancing industry diversity and inclusion.
The PRSA SDIC Diversity Committee, chaired by Hezekiah Herrera, APR, developed a program that stood out due to a combination of strategies and tactics that showed strategic planning, commitment and stellar results.
"This year the committee identified the need to sharpen its focus on professional development and relationship-building within the context of Diversity and Inclusion," said Herrera. "For members, our goal was to help them understand what it means to experience inclusion and what they, as public relations counselors can do—individually and collectively—to incorporate more inclusive practices in their organizations."
Hezekiah Herrera, Chief Communications Officer at the business financing marketplace and platform Quote 2 Fund, was elected to PRSA SDIC's board of directors in late 2014 and leads the organization's Diversity Committee .
"We are very proud to have Mr. Herrera as part of our core-team," says Quote 2 Fund CEO Jules Dalsey. " He has helped develop our brand into a nationally recognized name in the commercial lending space to compete with market-leading firms."
The award was presented during the PRSA 2016 International Conference annual Diversity and Inclusion Mixer.