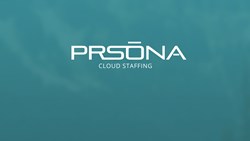 Industry analyst and a leading expert on "online staffing platforms," Andrew Karpie, stated: "I started following PRSONA earlier this year and was impressed by what they are doing.
Los Angeles, CA. (PRWEB) December 11, 2013
PRSONA, the Cloud Staffing© company, announced today that it will be concentrating its business focus and applying its innovative online staffing platform model to meet the critical needs of small and medium sized companies to fill locally-sourced, onsite "office white collar" positions (whether temporary contractors or W2 employees).
The company is also offering a limited trial to qualified businesses that will allow them to find and engage "office white collar" workers, through the PRSONA platform, with no charge for placements of W2 employees. PRSONA's lower-than-market transaction fees will still apply for placements of temporary/contract workers.
"Office White Collar" positions, which can include office administrative, customer service, tech support, and many other "essential" day-to-day business execution roles, can be subject to fluctuations and high turnover and entail the need to source and engage reliably skilled workers quickly. Businesses have often traditionally relied on "staffing agencies" to supply these kinds of workers, who are often engaged as temporary or contract workers. PRSONA can fulfill such—high-demand and hard-to-fill--positions faster and much more economically than traditional recruiting and staffing agencies, based on its innovative Cloud Staffing© model.
Unlike the traditional staffing process, which requires many cumbersome and time-consuming steps (while also imposing the overhead of staffing agency sales people, recruiters, and administrative personnel), PRSONA Cloud Staffing© is a next generation staffing process that does not require staffing agency sales people and other high-cost personnel. From the posting of job openings, through the sourcing, assessing, interviewing of candidates--all the way to the contract or permanent hiring of a selected job candidate—all processes can be handled automatically through the PRSONA online/in-the-cloud platform.
According to Co-founder Branson Bollinger, "PRSONA's Cloud Staffing© model ensures the same legal compliance as a traditional staffing agency--but at a fraction of the cost--due to the efficiencies of an 'automated virtual staffing platform' versus the personnel, office-based, and antiquated administrative cost structures of 'traditional staffing agencies.' After launching PRSONA early this year, our experience in the market showed that there was a sweet spot for our platform and services in the 'office white collar' segment. Demand for such workers was high among growing small to mid-sized business which were increasingly dissatisfied with the overhead, slowness, uneven quality, and very high mark-ups of traditional staffing firms and temp agencies. With PRSONA, such businesses can source and engage personnel, whether contractors or W2 employees, through easy self-service and do it quickly and at a significantly lower transaction cost as compared to the old-fashioned agency alternatives."
Industry analyst and a leading expert on "online staffing platforms," Andrew Karpie, stated: "I started following PRSONA earlier this year and was impressed by what they are doing. Unlike online staffing companies like Elance, oDesk, or (recent IPO) freelancer.com, that are focused on arranging contract work between businesses and remote, virtual freelancers working anywhere in the world, PRSONA has pursued a different approach: using a similar, highly efficient platform model to what traditional staffing agencies have been doing for 50 years—placing local, onsite workers."
While PRSONA has been testing the market and refining its market focus, it has also been optimizing user experience for both business and workers in the past months. It has also been investing in its mobile access and on a Saleforce.com AppExchange app that will be released in early 2014.